Trending:
How many EU citizens support the provision of military assistance to Ukraine: poll results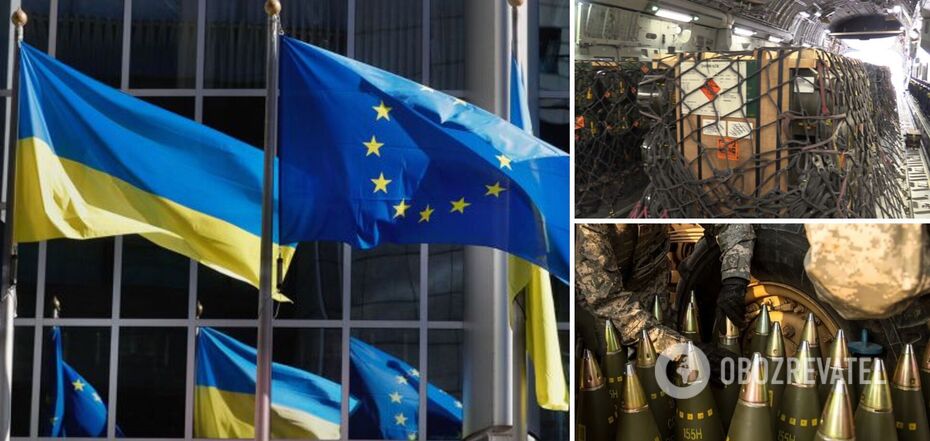 Most of all EU citizens support the supply of humanitarian aid to Ukraine
Almost two thirds of citizens of the EU express their support for military assistance to Kyiv. Thus, on average, 64% of citizens of the European Union agree with supplying military equipment to Ukraine.
It is worth mentioning that among all measures of support for Ukraine and pressure on the Russian Federation, military assistance is the least popular, and the distribution of support among the countries is quite diverse. This is evidenced by the data published on Monday, July 10, in a sociological study "Eurobarometer," reports "Deutsche Welle."
Financing the procurement and supply of arms to Kyiv is the least popular action taken by the European Union in the context of a full-scale Russian invasion of Ukraine. However, even in this area, the level of support is quite high, as on average 64% of EU citizens agree with this policy.
On this issue, the opinions of residents of different EU countries diverge considerably. The lowest level of support for supplying arms to Ukraine with European funds is observed in Bulgaria (30%), Cyprus (36%) and Slovakia (37%). In addition, the highest level of support is recorded in Sweden (93%), Portugal (90%), Finland and Denmark (89%). In Germany, the level of support is below average at 62%.
The strongest support from the EU population in the context of Russian aggression in Ukraine is for humanitarian aid for people affected by the war - 88% of EU citizens agree with it. Acceptance of refugees is supported by 86% of respondents, and financial support for Ukraine is supported by 75% of EU citizens.
As for sanctions measures against the Russian Federation, they are somewhat less popular. Economic sanctions are supported by 72% of the EU population, while the ban on broadcasting in the EU of Russian state media, such as Sputnik and RT, is supported by 66% of respondents.
In addition, 82% of respondents believe that the European Union should reduce its dependence on Russian energy sources as soon as possible. In winter, the policy was supported by 84% of respondents.
Overall, 56% of respondents are satisfied with the EU's response to Russia's invasion of Ukraine, while 54% are satisfied with their country's response.
The Eurobarometer survey was conducted in 27 European Union countries between May 31 and June 21, and 26,425 EU citizens participated. This survey, which has been in existence since 1974, is used by the European Commission, the European Parliament and other EU institutions and agencies to monitor public opinion on issues related to the European Union, as well as attitudes towards political and public topics.
Recall that on Saturday, July 8, on the 500th day of Russia's war in Ukraine, the EU assured that it would continue to assist our country in the fight against Russian aggression. They stressed there that our people are standing up with dignity for their freedom.
It was also reported that since June 2023, the aggressor country began to lose many more officers, especially senior officers, in the war against Ukraine.
Only verified information from us in our Telegram channel Obozrevatel and in Viber. Do not be fooled by fakes!