Trending:
Crimea is the leader in "discrediting" the Russian army among Moscow-controlled territories: what the occupiers are fining Ukrainians for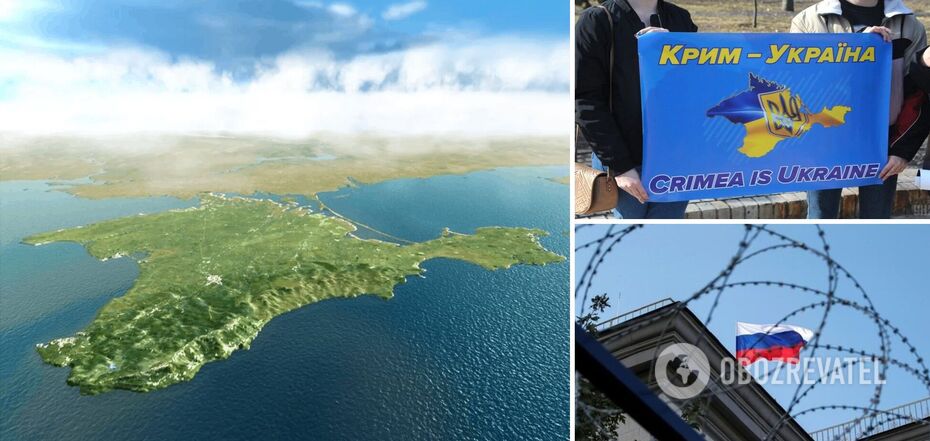 The invaders learn about anti-war residents in three ways
Occupied Crimea is among the three regions controlled by Moscow which have the highest rate of cases of discrediting the army of the aggressor country. People on the peninsula are persecuted even for Ukrainian music and photos in embroidered shirts. Some residents actively inform the police and the Russian Federal Security Service.
This is evidenced by data from the Russian OVD-Info human rights project. For its part, Verstka notes that almost as many people were prosecuted in Crimea in 2023 as in 2022 when public anti-war activity was higher.
Thus, the courts of occupied Crimea in 2022 issued guilty verdicts in 198 cases. There were 179 such cases in the first half of 2023. Two-thirds of the defendants are men, and one-third are women.
Court decisions show that the police find out about anti-war Crimean residents in three ways.
The first is monitoring the Internet. During working hours, police officers search for anti-war posts on social media by using keywords, monitoring comments under news stories, joining large chats on Telegram, WhatsApp and VKontakte and watching videos of local bloggers on YouTube.
The second is the data from the FSB, whose employees also monitor social media during working hours and pass it on to the police if they find "dirt" for a fine.
The third way is denunciation. Dozens of administrative cases have been initiated after Crimeans filed complaints themselves.
In addition, they report to the Crimean Smersh Telegram channel, which, according to opposition Russian media, "has made Crimea a leader in the number of cases discrediting the Russian army."
One of the most recent videos on this channel is with a man who was forced to apologize for Verka Serdyuchka's songs.
In Crimea, not only opponents of the war are put on trial but also those who listen to Ukrainian music or post photos in embroidered shirts. The occupiers often do not limit themselves to protocols and force people to record apologies to "Russian citizens" on camera, Verstka writes.
As reported by OBOZREVATEL:
- Earlier, the ATESH guerrilla movement warned of repressions intensifying in the occupied Crimea. In particular, railway employees were ordered to spy on passengers to identify patriots of Ukraine.
- Internet providers were also ordered to spy on Ukrainians. They must report all cases of using VPN services that allow anonymous connection to the network.
Only verified information is available on Obozrevatel Telegram and Viber. Don't fall for fakes!