A woman who miraculously survived the Russian strike on Kramatorsk told her story to the "Voices of the Peaceful" museum of Rinat Akhmetov's Foundation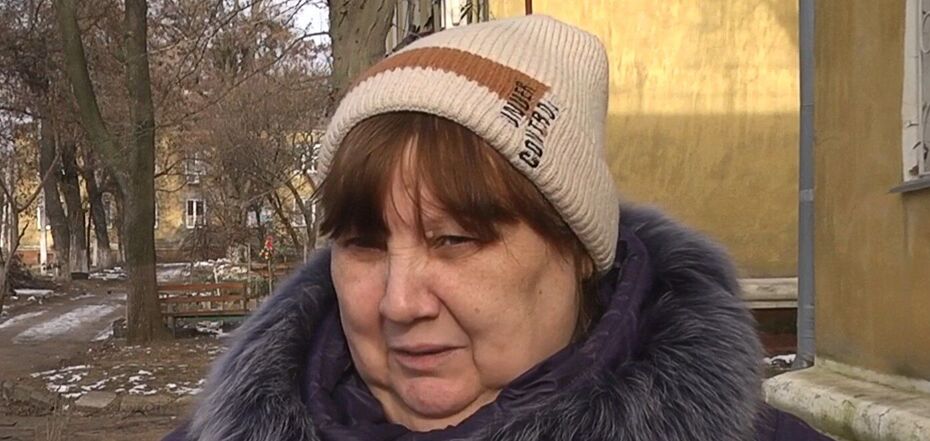 On February 1, the enemy attacked an apartment building in Kramatorsk, killing four people. At one terrible moment Anna Golub lost her sister and niece. The woman lived in another entranceway. She miraculously survived and shared her terrible story with the "Voices of the Peaceful" Museum of the Rinat Akhmetov Foundation.
"We had already gone to bed. I just put my head on the pillow and covered myself up. And there was such an explosion - all the windows flew out, the doors were twisted and knocked out," recalls Anna Valentinovna.
She immediately telephoned her relatives, but the calls did not go through. Later, when Anna was already in the hospital, the police came there and took her to identify the bodies. Anna Valentinovna recognized her sister immediately. The niece was retrieved the next day: she was found in the basement.
"We now have no shelter, no relatives. My sister was thrown from the fourth floor by a blast wave, she was burned to a crisp. The girl was pressed by a stove in the basement. It was a terrible death," the woman said.
Anna's son escaped by a miracle. He was going to smoke: he usually went to the staircase, but this time he stayed in the house. He managed to leave the room - a moment later some debris fell in, and the iron door in the entrance hall was even cut in half.
Anna Valentinovna and her son were sheltered by an acquaintance. The woman is very grateful to everyone who helps her. Their family lives in the moment, because it's hard to make plans after a terrible loss. Watch and listen to her story at the link.
Anna Golub's story was included in the archive of the "Voices of the Peaceful" Museum of Rinat Akhmetov's Foundation. This is the largest archive in the world of stories of Ukrainian civilians who suffered as a result of the war. The Museum's archive consists of more than 60,000 stories.
Every story is important. Tell us your own! Share your story this way:
- post your story on your Facebook page with the hashtags #Holos_Peaceful #tell_your_story and invite your friends to join;
- use the chatbot t.me/civilvoicesmuseum_bot in Telegram;
- visit the Museum's portal at https://civilvoicesmuseum.org/ and click "Tell a Story" at the top right;
- call the toll-free hotline 0 (800) 509 001