Trending:
Nutritionist explains what kind of food prevents colon cancer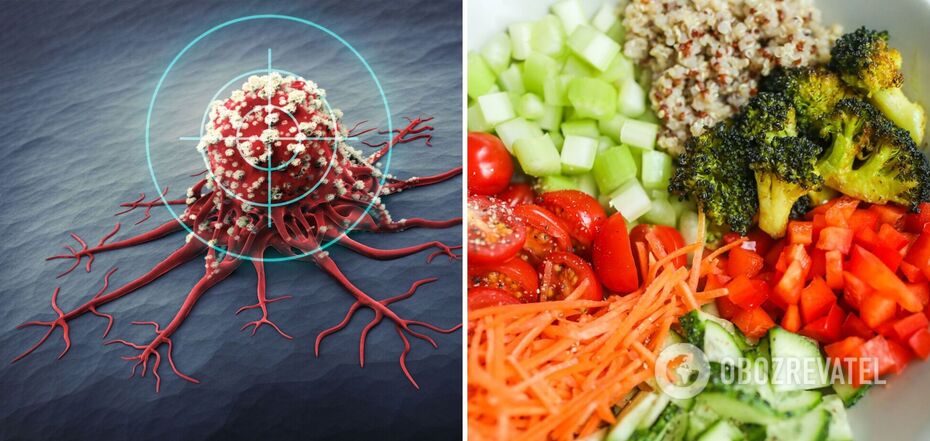 Nutrition can help prevent disease
Colorectal cancer is one of the most serious cancers that can affect a person. The main predisposing factors are age, ethnicity and family history. Unfortunately, we are unable to influence these factors. However, there are those that can be corrected. One of them is nutrition. Reducing red processed meat and alcohol in the diet and increasing fibre intake can reduce the risk of a dangerous disease.
"Modifiable risk factors play a crucial role in colon health." This conclusion was shared with Northwestern Medicine by nutritionist Patricia Araujo, PhD.
Eating right should become a lifelong habit, as it not only makes you look beautiful, but can also help prevent the development of serious diseases. To prevent the development of colorectal cancer, Dr Araujo advises following simple recommendations.
Reduce your red meat intake
Eat beef, lamb, pork, as well as sausages or deli meats in moderation. The American Institute for Cancer Research claims that even 50 g of processed meat can increase the risk of colorectal cancer by 18%.
To ensure the level of protein, choose lean foods such as chicken, fish, eggs or legumes.
Reduce alcohol and tobacco consumption
Excessive alcohol consumption is harmful to the whole body. Alcoholic beverages contain too much sugar and calories and can lead to obesity, which is one of the triggering factors for colon cancer.
In addition, people who smoke also have an increased risk of developing cancer, including colorectal cancer.
Consume fibre
Most people do not consume enough fibre to ensure proper functioning of the body. To replenish the necessary reserves, Patricia Araujo advises to enrich your diet with whole grain products (bulgur, brown rice, etc.), fresh vegetables and fruits, nuts and seeds.
In addition to establishing a balanced diet, to ensure health and reduce the risk of developing dangerous diseases, you should maintain a stable weight and be physically active.
Earlier, OBOZREVATEL talked about the benefits of legumes. Experts say that beans, chickpeas and beans are a source of vegetable protein and have no less nutritional value than fish or meat.