Trending:
Earth trapped by three-day magnetic storm: doctors give advice on how to reduce the negative impact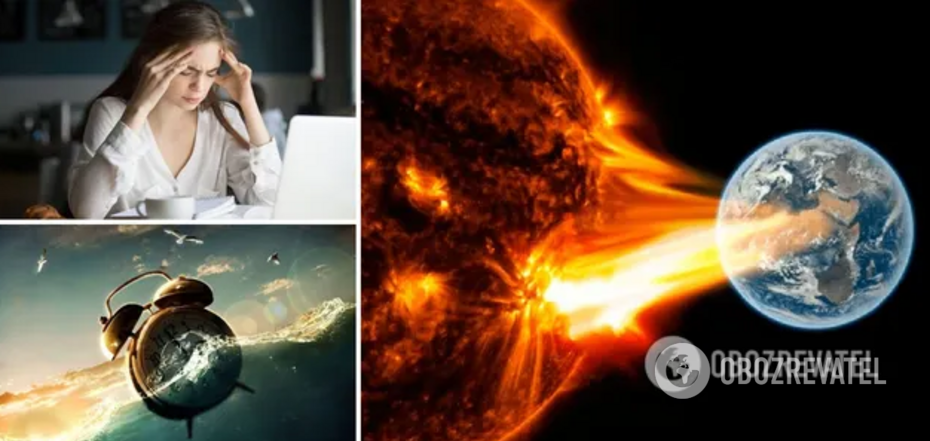 Beginning March 5, a three-day magnetic storm hit the Earth. During this time, people may feel a deterioration of health.
According to the site Meteoagent, the first day of the storm was of medium intensity, on the 6th - strong, and on March 7 it was medium again. In general, March's magnetic storms will be of varying strength. They will affect not only the well-being of weather-sensitive people.
It is also noted that storms will occur throughout the month, but only during the day.
Calendar of magnetic storms:
- March 7 - medium solar storm.
- March 8-14 - a low solar storm
- March 15 - medium solar storm
- March 16-18 - low solar storm
- March 19 - a strong solar storm
- March 20-21 - average solar storm
- March 22-31 - low solar storm
During these dangerous periods, people complain of headaches and malaise, exacerbation of chronic diseases, fatigue, and apathy.
Physician-neurologist, and reflexologist Victor Matsyshyn in an exclusive commentary to OBOZREVATEL told how to survive the period of magnetic storms easier.
According to him, the human nervous system may become more vulnerable when solar flares come into contact with the protective dome of the earth and cause disturbances, which, in fact, is a magnetic storm. Matsyshyn named "three pillars of health" to help remedy the situation.
First and foremost is quality rest.
"It is very important for a person to rest fully during sleep. To do this, you have to go to bed before 10 pm and get up at 6-7 am," said Matsyshyn.
Physical activity is also important.
"It should be dosed and adequate. Every morning, devote 5-10 minutes to exercise. In addition, you can add to your schedule 1-2 sports classes a week. At the same time, the intensity of such activities should be up to 50% of the possibility. This means not going out to 100%, but exactly 50%, which is an adequate load," stressed the doctor.
No less important is a balanced diet.
"In the context of proteins, fats, and carbohydrates. Lunch is better organized in the interval between 12 and 14 hours. At this time you can afford the most caloric foods. In this case, breakfast and dinner are not obligatory, if there is no sense of hunger. Late breakfast and early dinner are also possible, but it is advisable not to overeat at night," said Matsyshyn.
According to him, these methods will help to create an "umbrella effect" - to better protect the body from negative influences.
As reported by OBOZREVATEL, scientists have discovered mysterious "sparks" on the Sun. They will help predict flares and magnetic storms.
Only verified information in our Telegram channel Obozrevatel and in Viber. Don't be fooled by fakes!