Trending:
"Why are we waiting?" Johnson gave a powerful speech on Ukraine and rejected the possibility of talks with Putin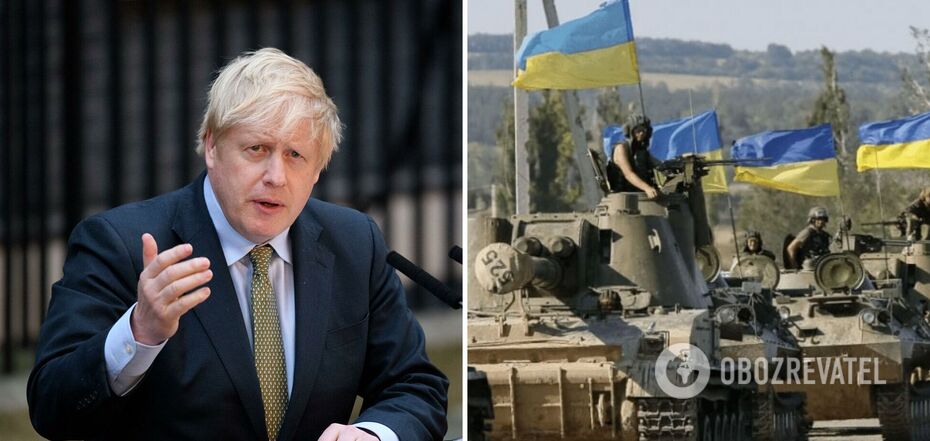 Boris Johnson made a speech in support of Ukraine
Former British Prime Minister Boris Johnson made a strong speech against the West at the Yalta European Strategy (YES) forum. He called for helping Ukraine defend itself until its territories are fully liberated and emphasized that peace under the rule of Russian President Vladimir Putin is impossible.
Johnson's words were quoted on the website of the YES forum on Sept. 10. "If there is any way to reach a peaceful settlement - of course we should do it. But I don't think it can be done with Putin. I am skeptical about it," the politician said.
According to the former British prime minister, the world should prove that the values of democracy and freedom work, and for this purpose the West should help Ukraine defend itself from the aggressor until the last Russian military officer leaves its territory.
The best security guarantees for Ukraine would be its membership in NATO, Boris Johnson said.
"We need Ukraine to become a member of the Alliance as soon as possible. NATO has proved that it is effective. There was an argument that if Ukraine became a NATO member it would provoke Putin. But look at what happened without Ukraine's membership in NATO. Only Ukraine's membership in the Alliance is a long-term solution to this problem," he explained.
Johnson also called on the West to strengthen sanctions against Moscow and hand over the seized $300 billion Russians have seized to Ukraine for reconstruction.
"My question to my friends in other Western countries is what are we waiting for? Start now and we will save lives and we will end this terrible conflict. We always give what we need, but we always do it months and months later," the politician said.
As reported OBOZREVATEL, the day before Johnson visited the Ivan Franko National University in Lviv, where he received the highest title of honorary doctor. The title was awarded to him back in October 2022, but he took his diploma only now.