Trending:
Yields three times as many berries: how to prune gooseberries correctly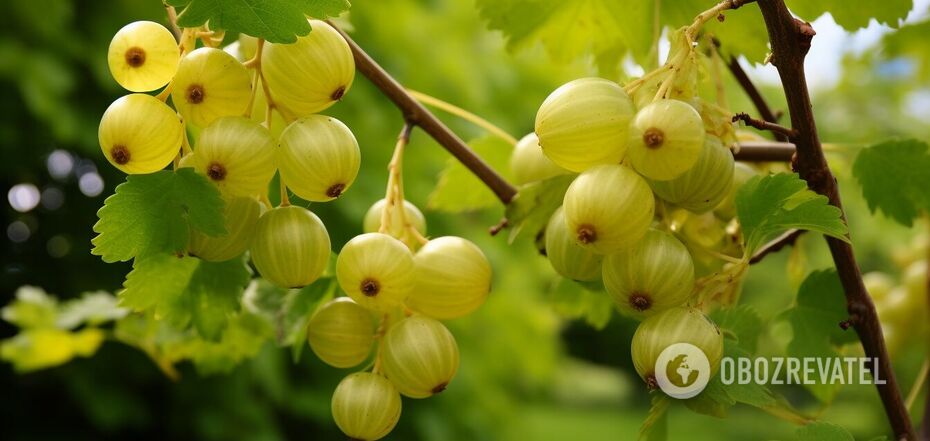 How to properly prune gooseberries
In the fall, gardeners prune their crops to get rid of old, diseased branches and prepare the plant for winter. The best time to prune gooseberries is in late September to the first half of October, when there are no severe cold and frosts.
Proper removal of branches will ensure a good harvest next season. OBOZREVATEL has found effective tips to help you cope with this.
Autumn is a good time to rejuvenate the bushes. If the gooseberries are more than 3-5 years old, you should definitely prune them, because the bushes will overgrow so that it will be inconvenient for you to harvest.
The main fruiting is carried out by 4-5 year old branches, and then they lose their functions. Therefore, you need to remove shoots with hard brown bark. They are usually located deep in the bush.
Also, do not forget to cut off branches that are already on the ground. They will definitely not bring any benefit, but will only extract nutrients from the soil, which will have a bad effect on the formation of berries.
Young shoots of light green color that grow at the root should also be removed, they will not bear fruit. But be sure to cut them off completely.
After pruning, treat all large sections with a special insulating paste to avoid rotting and the appearance of various diseases. Also, clean the bush of fallen leaves and old mulch, as pests may appear there.
Then loosen the ground with sand and put down new mulch.
Earlier, OBOZREVATEL told you when to plant winter onions and what to look for in the first place.
Subscribe to OBOZREVATEL's Telegram and Viber channels to keep up with the latest developments.