Trending:
Why seasonal mushrooms are useful and who should not consume them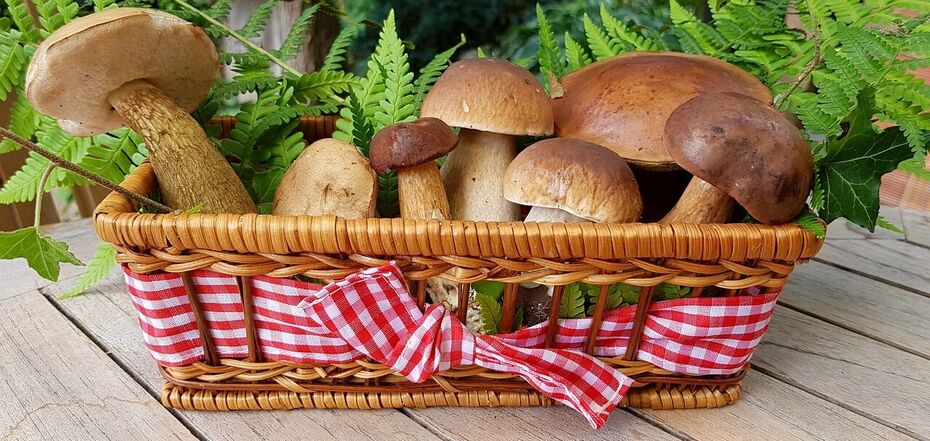 Fall mushrooms. Source: pixabay.com
Fall is the season of various types of mushrooms. This product is quite versatile as it can be pickled, canned for the winter, and added to salads and snacks. Mushrooms are indeed very healthy, but it is worth noting that they are not for everyone.
Nutritionist Natalia Samoilenko (samoylenko_diet) shared on her Instagram page the benefits of seasonal mushrooms and who should refrain from eating them.
When are mushrooms good for you?
According to the nutritionist, mushrooms will be useful for:
overweight because mushrooms contain a lot of protein and are low in carbohydrates;
osteoporosis as mushrooms are rich in calcium;
disorders of fat metabolism as the product has a high content of low-density cholesterol;
cardiovascular diseases due to the high potassium content;
thyroid disorders as mushrooms contain selenium;
hair loss as mushrooms are a source of iron and vitamin D;
inflammation in the body as they contain chitin and antioxidants, creating the so-called anti-age effect.
"100 g of mushrooms is enough to fully satisfy the body's daily need for zinc and copper. And the porcini mushroom is second after meat and fish in terms of phosphorus content," the nutritionist adds.
Who shouldn't eat mushrooms?
However, children under 12, pregnant women, those who are allergic to the product, and those with gastrointestinal diseases in the acute stage, should not eat them.
You can also find recipes on OBOZ.UA: