Trending:
Why chebureks burst during frying: revealing the secrets of cooking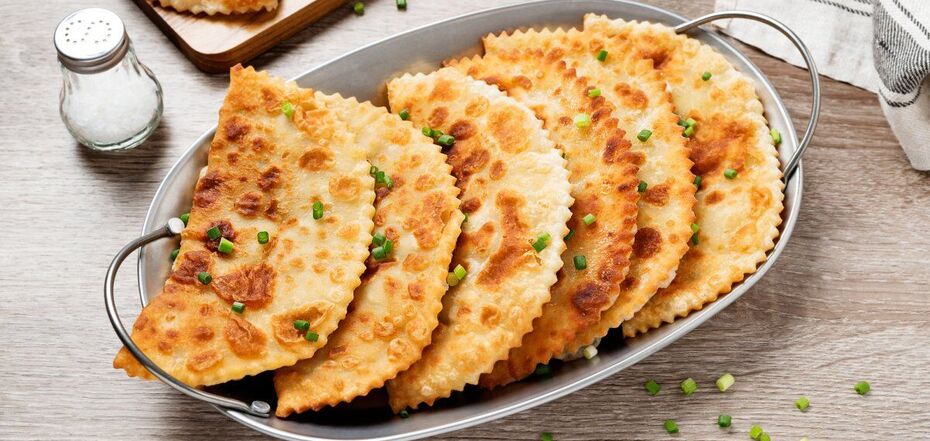 Homemade chebureks. Source: depositphotos.com
Chebureks are a Crimean Tatar dish that became especially popular in Soviet times and hasn't lost its relevance since. They are based on thin dough, which becomes bubbly and golden when fried, and juicy meat filling.
It often happens that chebureks begin to burst during the frying process and the filling leaks out. This becomes a really unpleasant moment for housewives, but such consequences are very easy to avoid if you know some secrets.
FoodOboz has gathered information for you and will tell you why pasties burst during frying and how to avoid it.
According to experienced housewives, the reason for such culinary incidents is quite simple. It happens when you go a little overboard with the minced meat.
The fact is that when there is too much of it, the juice and steam that are released during heat treatment simply have nowhere to go. Because of this, the dough tears and bursts on the surface of the pasties.
Food blogger Oksana Kretsul (oksana_kretsul) shared a recipe for golden veal chebureks on her Instagram page.
Ingredients:
veal - 100 g
chicken - 150 g
Suluguni cheese - 100 g
onion - 1 pc
salt, spices
cilantro
For the dough:
boiling water - 300 ml
oil - 50 ml
flour - 600 g
salt - 1.5 tsp
Method of preparation:
1. To prepare the dough, mix salt and oil, mix well.
2. Immediately pour the flour and mix with the liquid ingredients. Knead the dough and cover it with a towel.
3. To prepare the filling, grind the meat and onion in a meat grinder or blender. Add spices and salt to the resulting mass, grate cheese and cilantro. Mix well.
4. At this stage, you need to divide the dough into balls, roll each one out thinly, put the filling in and form the pasties.
You can also find recipes on OBOZ.UA: