Trending:
"Who needs your rubles?" A Russian tourist visited Turkey and was shocked by the attitude towards Russians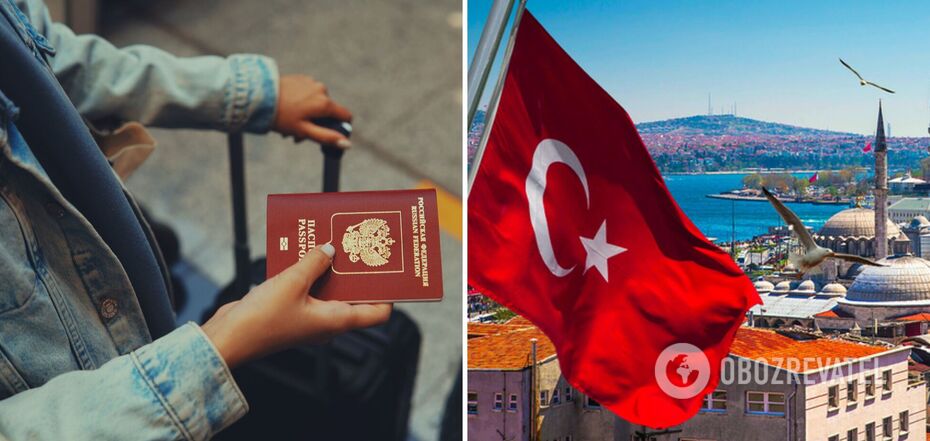 The Russian tourist complained about the attitude towards Russians in Turkey
The Russian tourist visited Turkish cities on the Mediterranean coast - Kash, Kalkan, Fethiye, Bodrum - and was disappointed with the trip. "Is that it, Turkey is no longer for Russians?" the citizen of the terrorist country was indignant, saying that the resort is now focused on guests from Europe.
In Turkey, it is almost impossible for Russians to exchange rubles for liras, and exchange offices will only laugh at them. It is also impossible to check into a hotel through Russian accommodation booking services. The angry vacationer from the aggressor state complained about these and other inconveniences to the propaganda media.
Thus, the Russian woman talked to some Turks who host vacationers. They said that the country has recently been popular among Europeans, so the tourism business is focused on them, not on Russians, as it was before.
"The whole service seems to be reoriented to Europeans, and there is a lot of European cuisine in restaurants. When we tried to change cash in Bodrum from rubles to lira, almost all the exchangers laughed at us, saying, 'who needs your rubles here' - it was even offensive to hear that. We still managed to exchange money, though at a rate twice as high, and only in one place. But we made our point," the tourist complained.
The Russian woman also encountered problems when booking a hotel room through the Russian service Ostrovok. After pressing the "book" button, the payment did not go through, but instead a message appeared saying that she had to wait 10 minutes while the availability of rooms was allegedly being checked.
"I decided to speed up the process, because nothing happened after the promised 10 minutes, so I arrived at the reception, showed the administrator the message, and he said: "We don't know about any Ostrovok, we only have Booking." Then we sat in the hotel lobby for several hours, and the Ostrovok support never sent anything, but it turns out that communications are not established," said the disgruntled lady.
The Russian woman was also unable to attend excursions because they were all in English.
This is not the first time that Russians have complained about their vacation in Turkey. One of the Russian tourists in Istanbul was insulted by a taxi driver, who called Russians "horrible subhumans" and threatened the police. Read more in our article.
Earlier, OBOZ.UA wrote that Russian tourists in Europe resort to shameful pranks - pretending to be Ukrainian refugees to get free food, clothes, money or any other assistance.
Only verified information is available on our Telegram channel OBOZ.UA and Viber. Do not fall for fakes!