Trending:
What will happen if you eat potatoes every day: the consequences will surprise you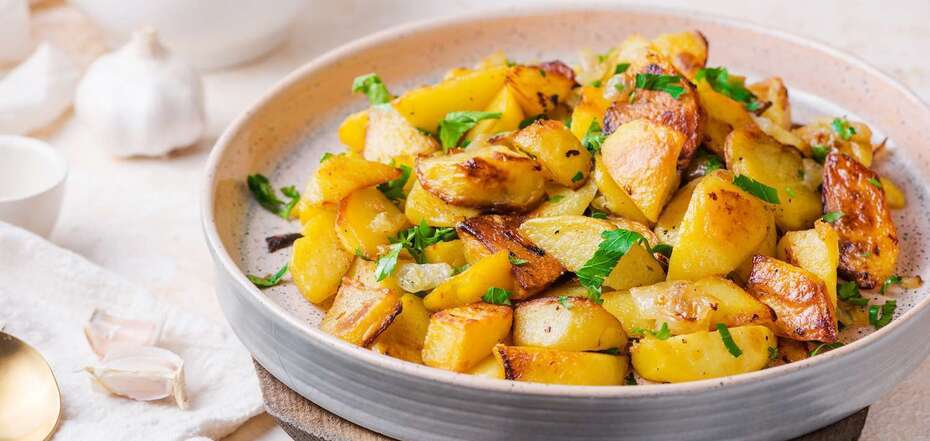 What happens if you eat potatoes every day. Source: thespruceeats.com
You can make quite a few different dishes from potatoes. This budget vegetable is tasty and not boring. But frequent consumption of this product has a completely different effect on the body. It all depends on how you cook potatoes.
The FoodOboz editorial team will tell you how regular consumption of potatoes affects the body and how to cook this vegetable.
What are the benefits of potatoes?
Potatoes are quite a powerful antioxidant, and they are useful for people who often have high blood pressure.
Potatoes contain a lot of fiber.
This vegetable also reduces the level of bad cholesterol in the body.
This product has a positive effect on heart function because it contains a lot of potassium.
This vegetable strengthens bones because it contains phosphorus.
But all these positive properties are present only in potatoes that are baked in the oven or boiled.
What happens if you eat fried potatoes often
Fried potatoes turn into harmful carbohydrates in the body.
It dramatically increases blood sugar.
Lactic acid in fried potatoes is bad for your teeth.
It has a bad effect on kidney function.
The oil used to fry potatoes is very harmful.
You can also find recipes on OBOZREVATEL: