Trending:
What to prepare for guests on short notice: recipe for cookies for tea in 20 minutes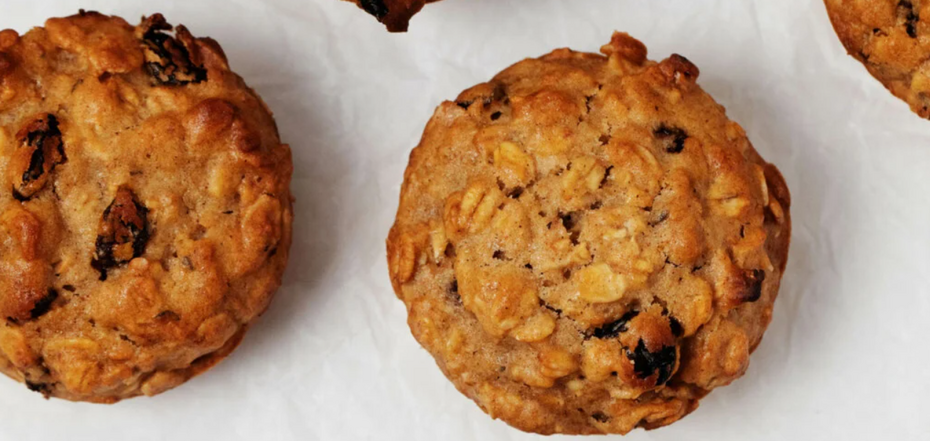 Quick cookies for tea in 20 minutes. Source: thefullhelping.com
To ensure that you always have something for tea at home, make cookies. They can be very simple, but at the same time crispy and sweet. And it takes only 20 minutes to bake them.
The idea of making quick homemade cookies in 20 minutes was published on the Instagram page of a food blogger with the nickname twins.mom.8 . It contains aromatic cinnamon and dried ginger, and you can also add dried cranberries.
Ingredients:
butter - 60 grams
sugar - 80 grams
eggs - 1 pc
milk - 2 tbsp
flour - 150 grams
dried ginger - 1/3 teaspoon
vanillin
handful of dried cranberries, cane (or regular) sugar and cinnamon for sprinkling - to taste
Method of preparation:
1. Beat soft butter with sugar with mixer.
2. Add an egg and beat well again.
3. Pour milk, add ginger and vanilla and beat.
4. Add flour and mix until smooth.
5. You can add dried cranberries.
6. Grease your hands a little with vegetable oil and form the dough into balls (up to 2 cm in diameter).
7. Put on parchment (or pastry sleeve).
8. Mash the balls a little and make "stripes" with a fork.
9. Sprinkle with sugar and cinnamon if desired.
10. Bake at 210 degrees for 15-20 minutes.
You can also find recipes on OBOZ.UA: