Trending:
What to make homemade no-bake halva from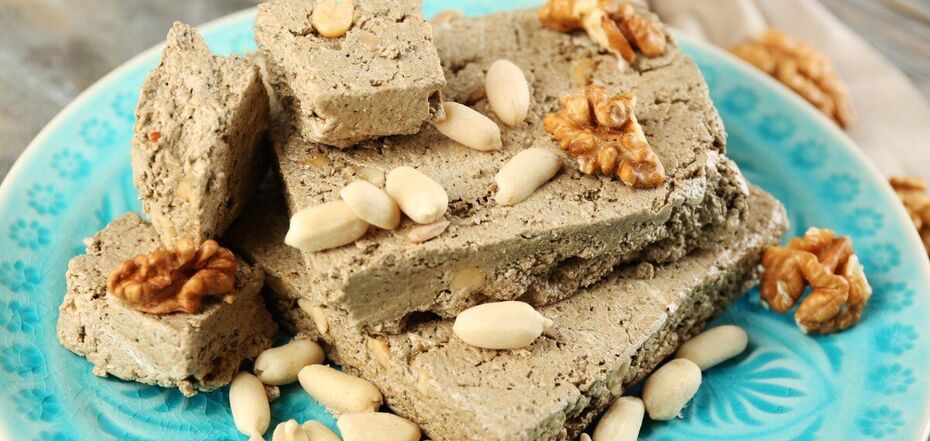 Homemade halva. Source: depositphotos.com
Oriental halva is very easy to make at home as you just need a few ingredients. If desired, the dessert can be supplemented with nuts, chocolate, and dried fruits. And most importantly, halva does not need to be baked.
Food blogger Victoria with the nickname oh_vikka shared a recipe for homemade halva on her Instagram page.
Ingredients:
sunflower seeds - 400 g
sugar - 200 g + water - 50 ml
egg - 1 large or 2 small eggs
Method of preparation:
1. First, pour the raw seeds into a frying pan and fry until golden brown.
2. Pour the roasted seeds into a blender bowl and beat until crumbs begin to form.
3. To make the syrup, mix sugar and water and put on fire. The sugar should be completely dissolved and the mass should become a little thick.
4. Beat the egg whites with a pinch of salt until fluffy peaks.
5. Gradually pour the hot syrup into the egg whites, whisking with a mixer. The mass should be quite viscous.
6. Mix the meringue with seeds and put the resulting mass in a mold covered with foil. Tamp. Leave in the refrigerator for 1-2 hours. Enjoy!
You can also find more recipes on OBOZREVATEL: