Trending:
What to cook for a child for a school fair: top 5 budget ideas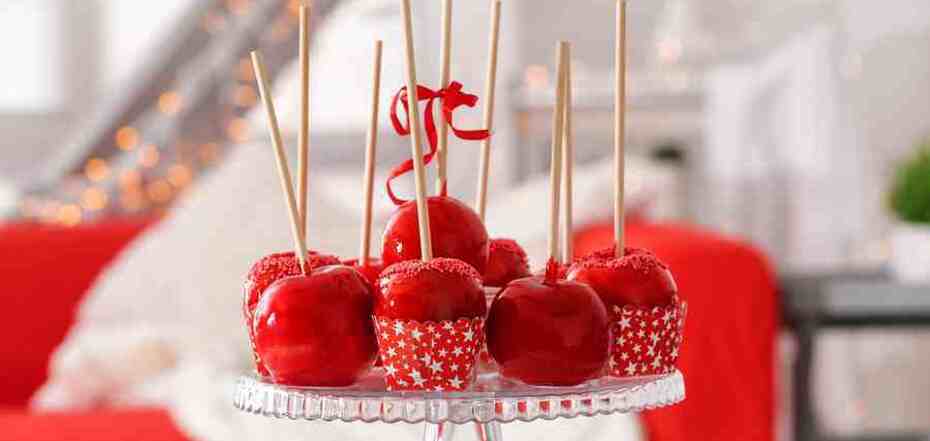 Food ideas for the school fair for the child . Source: stayathomemum.com.au
A school fair is always a hassle for parents. They need to come up with dishes that won't spoil or melt quickly. At the same time, it should be very tasty and beautiful. Therefore, in order not to rack your brains, you can use the following ideas.
The FoodOboz editorial team shares a selection of 5 delicious treats that can be made for the school fair. Most of them are desserts, because they are the most popular among children.
The idea of preparing donuts for the school fair was published on the Instagram page of food blogger Victoria with the nickname viktoria__cooking.
Ingredients (for 25-30 donuts):
500 g flour
12 g of dry yeast
280 ml of warm milk
1 egg
50 g of sugar
1 p. vanilla sugar
1/2 tsp of salt
50 g of soft butter
0.5 liters of frying oil
150 g of milk chocolate
1 tsp. oil (for the chocolate)
150 g of peanuts
Method of preparation:
1. Sift the flour, add sugar, salt, yeast and mix.
2. Mix the egg with milk, pour it into the dry ingredients and mix.
3. Add soft butter, mix and knead the dough (up to 10 minutes).
4. The dough should come together in a ball and hardly stick to your hands.
5. Grease a bowl with a drop of oil and put the dough in. Cover with a towel and leave for several hours in a warm place.
6. Sprinkle the surface with flour, put the dough, roll it out to a thickness of 1.5 cm and cut out the doughnuts. You can cut out the donut with a glass and the center with an oil cap.
7. Put the doughnuts on a floured surface, cover with a towel and let them rise for another 20 minutes.
8. Fry in hot oil on both sides until golden brown. Put on a napkin to drain the excess oil.
9. Melt the chocolate, add the oil and mix.
10. Dip the doughnuts halfway into the chocolate and then into the peanuts.
11. Leave some time for the chocolate to harden or eat immediately.
The idea of making nuts for the school fair is published on the yummy_food_uaa culinary page on Instagram.
Ingredients (yield 15-18 pieces):
80 g of butter
1 egg
180-200 g of flour
0.5 tsp. baking powder
Method of preparation:
1. Beat the egg with a whisk into a light froth, add the melted butter (cool to room temperature beforehand).
2. Stir, add the sifted flour and baking powder. You will get a soft and elastic dough.
3. Form the dough into balls for further baking. For a stovetop nutcracker, the size of a quail egg (about 5 g), for an electric nutcracker - 3 g, i.e. a smaller ball.
4. Bake the nuts: on the stove for 3-4 minutes over medium heat, in an electric nut maker - according to the instructions.
5. Fill each half of the nut with the filling and connect.
Sweet fillings for nuts
condensed boiled milk + chopped nuts
cottage cheese + banana/sugar + coconut flakes
custard + banana
date paste + carob / cocoa
salted caramel with nuts
Salty fillings for nuts
homemade processed cheese
cream cheese + herbs
pate
cottage cheese + herbs + salt
The idea of making lazy muffins for the school fair was published on the Instagram page of food blogger Oleksandra with the nickname oleksandrahabak.
Ingredients:
egg - 2 pieces
milk - 1/2 cup
rice flour - 2 tbsp (can be wheat)
wheat flour - 2 tbsp
cottage cheese - 50 g
baking powder - 1 tsp
vanillin
fruits: grapes, pear, kiwi, strawberries, grapes. You can use any fruit, but combine it so that it is not sour. Or add a little sugar.
Method of preparation:
1. Stir the eggs with a fork, add warm milk.
2. Add flour by spoonfuls and stir well. Add baking powder, vanilla, cottage cheese, fruit.
3. Pour into molds, put into a preheated oven at 180 degrees, bake for 20-25 minutes and 5 minutes at 150 degrees.
The idea of making cake pops for the school fair is published on the page of food blogger Natalia with the nickname nata_stets on Instgaram.
Method of preparation:
1. The cake is based on a sponge cake (vanilla, lemon, chocolate, red velvet) crushed into crumbs with a hand blender.
2. Add 1 tbsp of cream mass to it (it can be: boiled condensed milk, cream cheese, any cream you use for cakes). You should get a plastic mass from which you can easily form balls.
3. Form balls the size of walnuts. Put in the refrigerator for 30 minutes.
4. Dip the end of the stick in chocolate and insert it into our balls. This is done in order to secure the popsicle cake well on the stick. And again in the refrigerator for 30 minutes to harden the chocolate.
5. Melt the chocolate (if the consistency is thick, you can add a little butter or heavy cream and coloring for color) and pour it over the popsicle cake, sprinkle with confectionery sprinkles and put it on parchment. Put it in the refrigerator until it is completely frozen.
The idea of making healthy sweets for the school fair was published on the Instagram page of food blogger Victoria with the nickname vika_tasty.
Ingredients:
a handful of almonds
a handful of walnuts
5-6 pieces of dried apricots
5-6 pieces of dates
a handful of raisins
a few pieces of grated cocoa or regular cocoa
a carob for rolling candies
1 tsp of honey
Method of preparation:
1. Put dried fruits and nuts in a blender, grind at high speed.
2. Melt cocoa with honey on a steam bath until smooth.
3. Combine everything, form balls and dip into the carob.
You can also find recipes on OBOZ.UA: