Trending:
What seasonal ingredient to add to pancakes: they are very tender and fluffy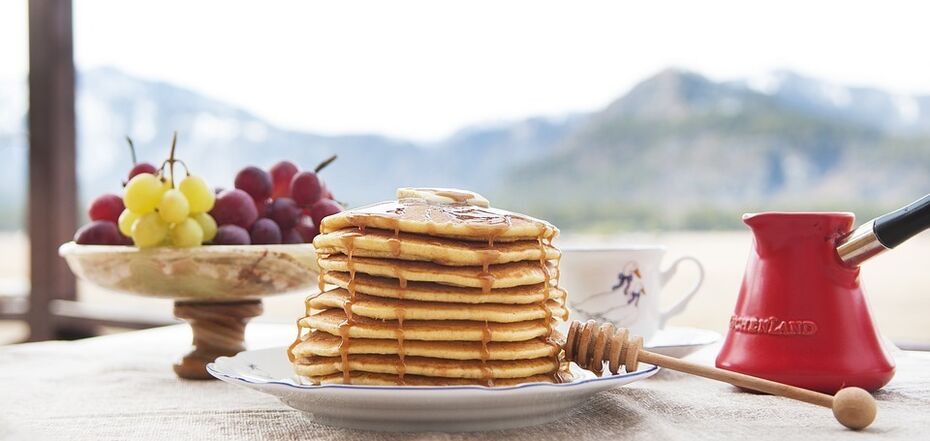 Fluffy pancakes with a special ingredient. Source: Pixabay
These pancakes can be called not only delicious but also healthy. This is because the dough for them is made on the basis of one very nutritious seasonal product - pumpkin. The mass for frying is tender, homogeneous and does not stick to the pan.
The idea of making fluffy and spicy pumpkin pancakes was published on the Instagram page of food blogger Tatiana Yushina (_tanyushina_). Spices add a special spicy flavor.
Ingredients:
250 g of cooked pumpkin
2 eggs
250 ml of milk
60 g of sugar
a pinch of salt
250 g of flour
1 tsp of baking powder
0.5 tsp of baking soda
1 tsp. of spices
Method of preparation:
1. Whisk all the liquid ingredients with an immersion blender together with the sugar.
2. Mix the dry ingredients separately.
3. Add the dry ingredients to the wet and mix quickly.
4. Leave the dough for 15 minutes.
5. Bake in a dry frying pan over medium heat.
6. When bubbles appear on the surface, turn over and bake until done.
You can also find recipes on OBOZ.UA: