Trending:
What foods should not be heated in the microwave and why: top 8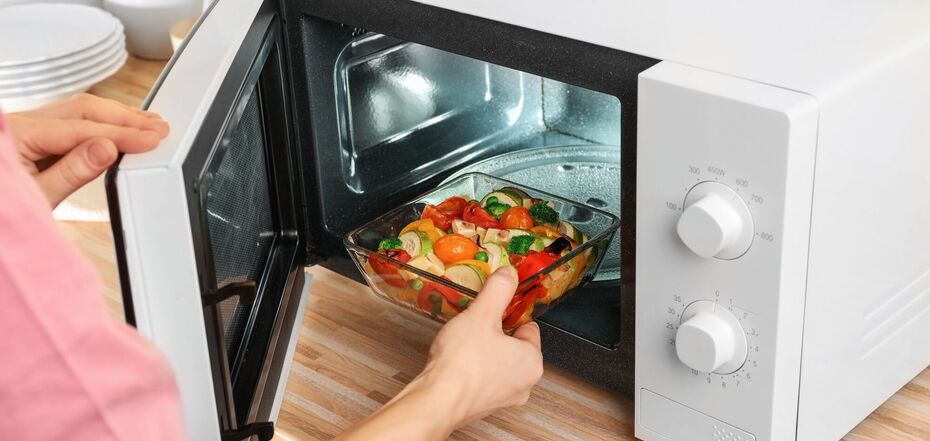 Dishes that should not be cooked in the microwave. Source: cookist.com
A microwave is a very functional thing that makes life much easier. You can reheat ready-made dishes or bake new ones. But there are also foods that should not be heated or cooked in this technique, as it can be dangerous.
Therefore, the FoodOboz editorial team will tell you which foods are best not to put in the microwave. Many people often make a gross mistake.
Frozen meat
Very often, frozen meat is put in the microwave because it will thaw faster. But, in fact, only the edges thaw and begin to cook, and everything inside is frozen. As a result, bacteria multiply very quickly, which is extremely harmful to the body.
Eggs
If you've heard somewhere that eggs can be boiled in the microwave, it's a complete lie. The fact is that when heated in the microwave, strong pressure is generated, and because of this, the egg simply explodes.
Chicken.
To reheat chicken, it is best to use a regular frying pan. Microwaves destroy healthy protein, and the dish will not be nutritious at all.
Sour-milk products
If you decide to heat kefir, milk, or ryazhenka in the microwave, it is a bad idea. The beneficial bifidus bacteria are killed by microwaves. The taste and texture will also be negatively affected.
Lettuce and other greens
If you have previously prepared a warm salad with greens and then decided to reheat it in the microwave, do not make this gross mistake. All the greens will wilt before your eyes, lose their attractive appearance and become bitter.
Fruits and berries
Fruits and berries do not lose their nutrients after freezing. But if you defrost such foods in the microwave, all the benefits disappear. Moreover, some substances turn into harmful carcinogens.
Honey
When honey is left on a shelf in a kitchen cabinet for a long time, it begins to crystallize and harden. This phenomenon indicates the high quality of the product. But if you use a microwave to melt honey, it loses all its benefits. Therefore, the best option is to warm the honey in a water bath.
Mushrooms
The protein in mushrooms tends to change its structure. And this happens after being heated in the microwave. Such mushrooms can have a bad effect on the stomach.
Earlier, OBOZ.UA reported on the top 7 foods that should not be cooked in a slow cooker