Trending:
What are mannyky and how to make them: sharing the technology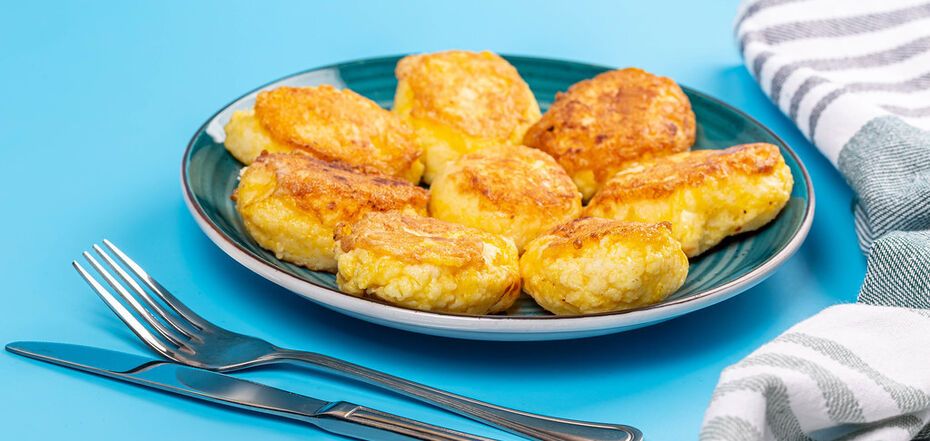 How to cook mannyky correctly . Source: flickr.com
Mannyky are fried pies made from boiled semolina. They are most often made in Poltava region. The products hold their shape because they are made from hot porridge, so they need to be formed very quickly.
The idea of making homemade mannyky was published on the Instagram page of food blogger Tetiana Yushina (_tanyushina_). You can put any filling inside.
Ingredients for the dough:
500 ml of milk
6.5-7 tbsp of semolina
a pinch of salt
sugar - to taste (1 tbsp)
Ingredients for the filling:
200 g of cottage cheese
1 egg
sugar - to taste
Can be any other filling
Additionally:
Method of preparation:
1. Prepare the filling - mix all the ingredients.
2. Mix semolina, salt and sugar.
3. Bring the milk to a boil.
4. Stirring constantly, add semolina in a thin stream.
5. Cook for about 5 minutes, until thick porridge.
6. Sprinkle the work surface with flour.
7. Put a few spoons of porridge.
8. Put the filling in the center of each one and, sprinkling your hands with flour, quickly make round pies.
9. Keep the lid on the pot with the porridge all the time - the porridge should not cool down. Thus, cook all the manniks.
10. Heat the butter in a frying pan.
11. Dip each mannyk into the egg and fry on both sides until golden brown.
You can also find recipes on OBOZ.UA: