Trending:
Top 5 healthiest spices are named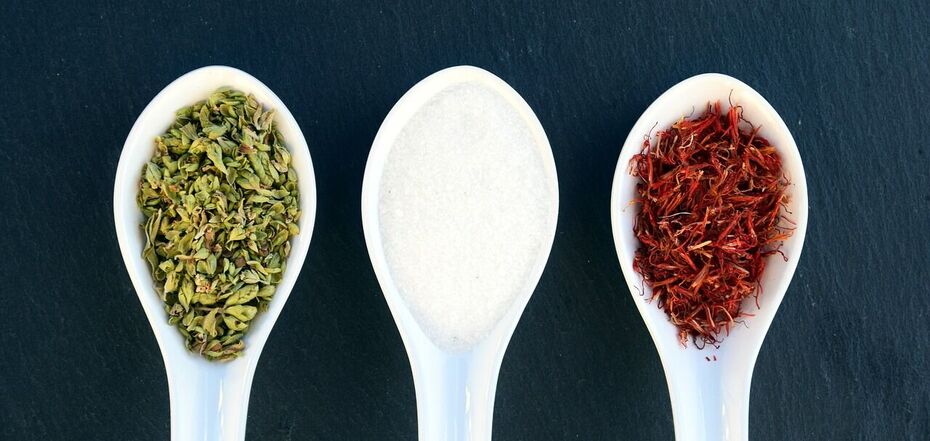 Spices. Source: pixabay.com
Since ancient times, spices have been added to almost all dishes as they were really worth their weight in gold. They were used not only for flavor but also for their medicinal properties.
One of the culinary blogs (nova.stevia) published a list of the 5 most useful spices on Instagram.
Cinnamon
This spice has been used since ancient China, has anti-inflammatory and antibacterial properties, and contains a large amount of antioxidants. Cinnamon can be added not only to baked goods but also to tea, which will make it many times healthier.
Garlic
Garlic has been used as a medicine since ancient Egypt. It is rich in antioxidants, stimulates the immune system, and lowers cholesterol and blood pressure.
Turmeric
For thousands of years, turmeric has been used in Indian medicine as a remedy for skin diseases and digestive problems. The spice also helps to fight fungus, reduces the development of cancer, and contains the antioxidant curcumin.
Thyme
Thyme is known for its high content of vitamins A and B, beta-carotene, calcium, potassium, and zinc. It helps treat bronchitis and viral infections, boosts immunity, and has anti-inflammatory effects.
Ginger
Ginger is especially popular in Asian countries. The spice is rich in B vitamins and vitamin C. Ginger tea is a great remedy for fatigue and colds.
Earlier, OBOZ.UA spoke about a spice that can spoil soup and borscht.