Trending:
The most delicious herring from silver carp with a simple marinade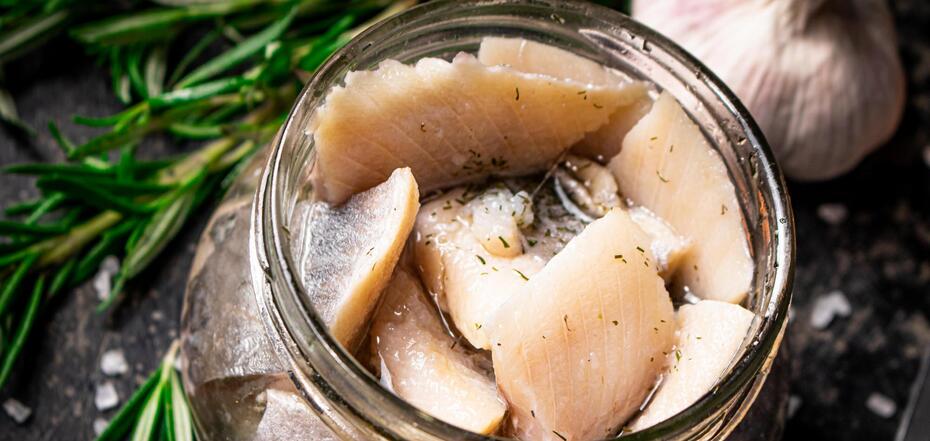 Delicious herring from silver carp. Source: ba-bamail.com
The most delicious homemade herring is made from silver carp. The fish is fleshy and tender. After marinating, it becomes very flavorful and spicy. In addition, the marinade is as simple as possible, so you can easily prepare the dish at home.
The idea of cooking pickled herring from silver carp was published on the Instagram page of food blogger Yanina Bondarenko (yanina__bondarenko). Remember that for the fish to be stored for a long time, it needs to be put in a cold place.
To prepare the marinade for 3 kilograms of fish, you need:
1.5 liters of water
1 cup of salt
1 tbsp of sugar
black peppercorns - add about 1 tbsp.
allspice - 1/2 tbsp.
coriander - 2 tsp.
bay leaves - 4-5 pcs.
vinegar - 100 ml, better to add at the end
Method of preparation:
1. Divide fish into fillets.
2. Cut into portions.
3. Pour water into the pot.
4. Add salt, vinegar, and sugar.
5. Add the rest of the spices.
6. Stir and boil for a few minutes.
7. Pour the completely cooled brine over the fish.
8. Leave to marinate in a cold place for at least 8 hours.
9. Then take the fish out of the brine and put it in clean jars.
10. Pour oil into each jar.
11. Cover with lids.
12. Store the cooked fish in a cold place.
You can also find recipes on OBOZ.UA: