Trending:
The most delicious charlotte with a crispy crust on top: how to cook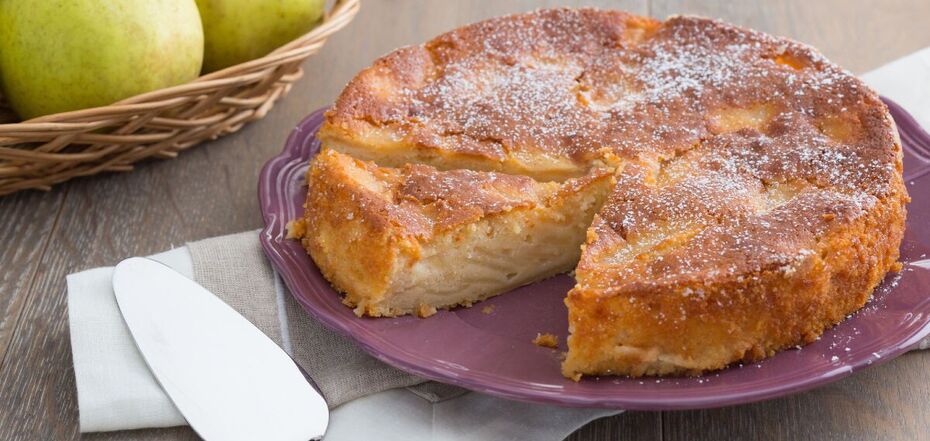 How to cook charlotte with a crust. Source: giallozafferano.com
Charlotte is one of the most popular autumn pies. It is delicious if there is a juicy filling with soft dough inside and a crispy crust on top. The last point will only work if you fulfill one condition.
Food blogger Viktoria Panasiuk (viktoria.panasiuk) shared the idea of making crispy charlotte on Instagram. In order to have a crust on top, the eggs must be at room temperature and beaten very well with sugar.
Ingredients:
3 eggs
200 g. sugar
150 g. flour
4 medium apples (sweet and sour)
10 g. vanilla sugar
1 tsp. baking powder
a pinch of salt
lemon zest (optional)
cinnamon (optional)
Method of preparation:
1. Most importantly, beat the eggs with sugar very well on high power for about 10 minutes (this stage is responsible for the formation of a crispy crust).
2. Eggs should be at room temperature.
3. Add the lemon zest to the egg mixture, sift in the dry ingredients and mix with a spatula from the bottom/up.
4. Spread some of the dough on the bottom of the parchment-lined mold.
5. Put the sliced apples, sprinkle with cinnamon.
6. Pour in the remaining batter and smooth.
7. Bake in a preheated 180 degree oven for 40-50 minutes.
8. Check the readiness with a wooden skewer.
You can also find recipes on OBOZ.UA: