Trending:
The most delicate apple pie for tea: just melts in your mouth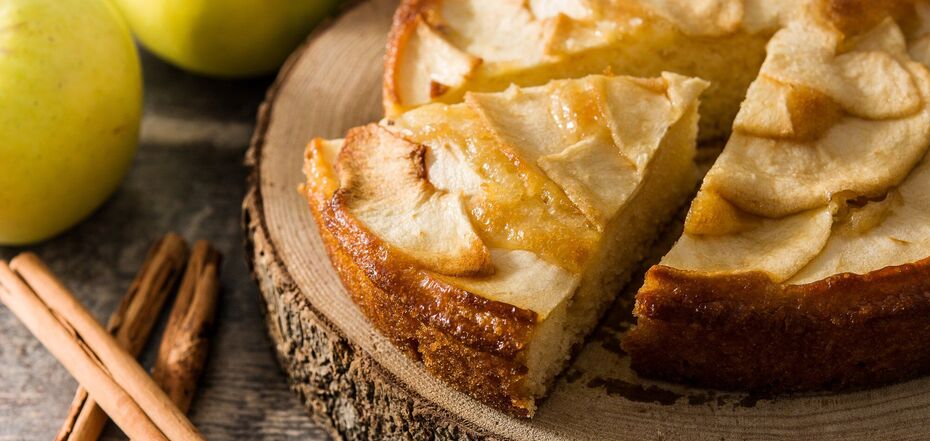 Apple pie that melts in your mouth. Source: depositphotos.com
Apple pies are a win-win in the fall. Especially when they are so delicious. The following dish with seasonal fruit has a crispy and appetizing crust on top and soft and fluffy dough inside that just melts in your mouth. It has its own secrets.
The idea of making the most delicate apple pie that melts in your mouth was published on the Instagram page of food blogger Tetiana Yushina (_tanyushina_). The dough is made with cold butter. It should be sprinkled with crumbs for a crispy crust.
Ingredients for the dough :
400 g flour
1 tsp of baking powder
100 g of sugar
180 g of cold butter
Ingredients for the filling:
500 g cottage cheese
4 eggs
150-200 g of sugar
200 g of sour cream
2 tbsp. l semolina
1 sachet of vanilla sugar
4 apples
Method of preparation:
1. To make the dough, mix all the dry ingredients for the dough.
2. Grate the butter and rub it together with the dry ingredients to make fine crumbs. You can also grind everything together in a blender.
3. To prepare the filling, mix the cottage cheese with sour cream, eggs, sugar, and vanilla using an immersion blender or mixer.
4. Grate the apples on a coarse grater, add to the curd mass with the semolina, mix well.
5. Put half of the dough into a deep baking dish, about 17/30 in size, and tamp it down a little with a spoon. Pour the filling over it and gently pour the rest of the dough on top.
6. Bake at 180 degrees for 60 minutes until a beautiful golden color.
7. Cut the cake into rectangles when completely cooled.
You can also find recipes on OBOZ.UA: