Trending:
The healthiest sauerkraut without vinegar: how to prepare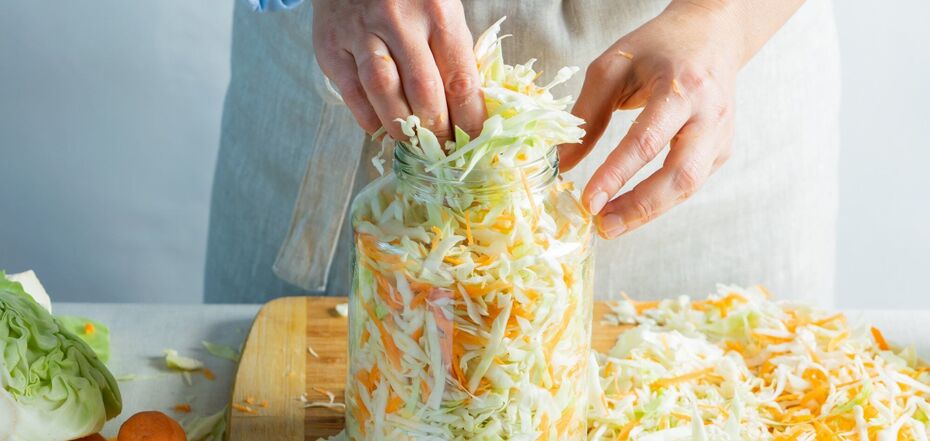 The process of making sauerkraut. Source: depositphotos.com
Sauerkraut is a very nutritious and healthy product, which is especially worth eating during a period of vitamin deficiency. But it's very important that you don't add vinegar to the vegetable during cooking, because the appetizer will turn out to be harmful on the contrary.
The idea of cooking sauerkraut without vinegar was published on the Instagram page of a food blogger with the nickname yummy_food_uaa . It turns out to be very crispy and can be stored for a long time.
Ingredients:
1.5 kg of chopped cabbage
300 g of grated carrots
2 tbsp. rock salt
Method of preparation:
1. Combine all ingredients.
2. Crush well to form a juice.
3. Put in a bucket.
4. Put a load on top, a plate under the bucket.
5. Leave the cabbage warm in this form for 3-5 days.
6. Stir well with your hands to get the excess air out.
7. Put into jars or back into the bucket, close the lid.
8. Store in the cold, in the refrigerator or cellar.
9. When serving, chop the onion, season with vegetable oil.
You can also find recipes on OBOZ.UA: