Trending:
Sweet sauerkraut with peppers in 5 minutes: a recipe for a budget appetizer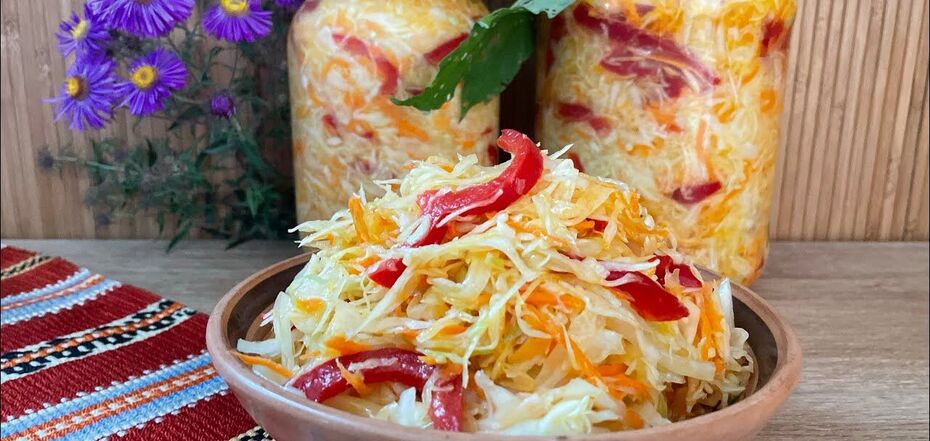 Sauerkraut with carrots and peppers. Source: Screenshot from a YouTube video
Sauerkraut is a snack for all occasions. However, if you don't want to wait several days or even months to try it, this quick recipe is definitely for you. The appetizer is made with carrots and bell peppers and it is very sweet and crispy.
One of the culinary blogs (mama_moze_tato_dopomoze) published a recipe for quick sauerkraut with carrots and peppers on Instagram.
Ingredients:
cabbage - 5 kg
carrots - 1 kg
onion - 1 kg
pepper - 1 kg
salt - 2 tbsp
sugar - 200 g
vegetable oil - 750 ml
vinegar - 450 ml
Method of preparation:
1. First, prepare all the ingredients: chop cabbage and carrots and cut onions and peppers into half rings.
2. Mix all the prepared vegetables.
3. Add salt, sugar, vinegar, and oil to the vegetables. Mix thoroughly again.
4. Put the vegetables in a jar. You can eat immediately or let it stand for a while. Store in the refrigerator. Enjoy your meal!
You can also find more recipes on OBOZ.UA: