Trending:
Support for the Military Shows Political Position of Big Business – Serhii Liamets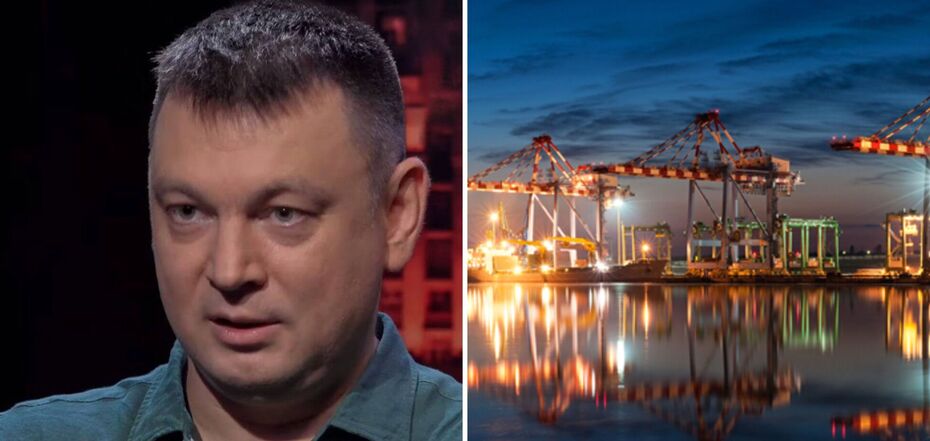 Support for the Military Shows Political Position of Big Business – Serhii Liamets
The former editor-in-chief of Ekonomichna Pravda, journalist Serhii Liamets, called on the owner of TIS Zerno and TIS Mindobryva terminals, Oleksi Fedorychev, to decide which side he is on in Russia's war against Ukraine, speak out in support of Ukraine and provide financial assistance to the Ukrainian Armed Forces. According to the journalist, the presence of large-scale financial assistance to the Armed Forces is a clear marker of the attitude of specific entrepreneurs to the war.
He wrote about this in his column on the Ukrainian News website.
The journalist notes that Russian business felt free to operate in Ukraine before the full-scale invasion, and partially retained its positions after it. Despite the fact that assets fully owned by Russians were confiscated after the outbreak of the war, companies with partial Russian influence remained.
Another example, according to Serhii Liamets, is the TIS terminals in Odesa's Pivdennyi port. Some of them, like TIS Ruda, TIS Vuhillia, TIS Konteinernyi Terminal, TIS-14 Prychal, TIS-15 Prychal, and TIS Infrastruktura, are owned by Ukrainian owners. Some of them - TIS-Zerno and TIS-Mindobryva - belong to Oleksii Fedorychev. The journalist emphasizes that Ukrainian representatives of large agricultural businesses and law enforcement agencies are interested in Fedorychev's assets, considering him a Russian oligarch, although he has never held Russian citizenship and his ties to the Kremlin have not been proven. Therefore, law enforcement officers are facing a dilemma as to what to do with TIS's property: whether to confiscate only a part of it or seize the entire business.
The journalist wonders how to distinguish a pro-Ukrainian business owner from a pro-Russian one and concludes that the best way is to look for the presence or absence of assistance from the Armed Forces. Liamets emphasizes that entrepreneurs with ties to Russia avoid financial support for the Ukrainian army, especially in large amounts, because it causes them problems in Russia.
Meanwhile, no financial assistance to the Ukrainian Armed Forces was received from TIS structures owned by Oleksii Fedorychev.
"I have never heard of Fedorychev's assistance to the Ukrainian Armed Forces. Meanwhile, TIS-Zerno participated in the grain corridor. Thus, Fedorychev received money from Ukraine. He did not even sit quietly, as most Russian oligarchs did. Fedorychev is suing Volodymyr Zelenskyy to have the sanctions lifted. It's like sitting on two chairs at once and behaving defiantly at the same time," writes the journalist.
He suggests that the owner of TIS Zerno and TIS Mindobryva should decide on his position and, if he is really on the side of Ukraine in the war, publicly declare it and start providing financial assistance to the Ukrainian army.
"I propose that Oleksii Fedorychev publicly declare his support for the Armed Forces and take certain steps. You do not even have to purchase drones, but you can help with humanitarian aid, because you cannot sit on two chairs. Then, of course, the SSU should consider this brave action. In the meantime, we are watching the seizure of property of Russian oligarchs in Ukraine," summarizes Serhii Liamets.