Trending:
Seasonal pear pie for tea: it turns out to be very fluffy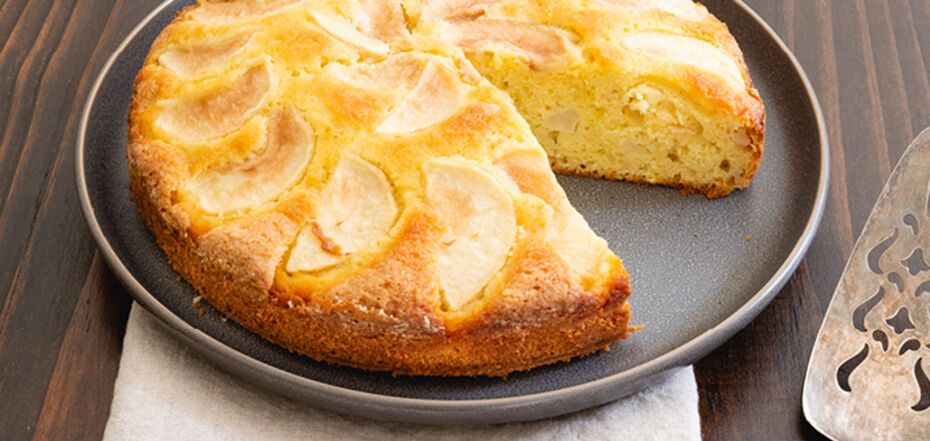 Elementary pear pie for tea. Source: grocery.coop
Juicy seasonal pears are a great base for a delicious pie. The dough is very tender, fluffy, and aromatic. Together with the juicy filling, it just melts in your mouth.
The idea of making a seasonal pear pie was published on the Instagram page of food bloggerTania Sheremet (tania_sheremet_). This dish is perfect for family tea parties.
Ingredients:
butter - 130 g
sugar - 150 g
vanilla sugar - 10 g
eggs - 2 pcs
milk - 30 g
flour - 210 g
nutmeg, cardamom, dry ginger
salt - 1/3 tsp
baking powder - 1 tsp.
pears - 2 pcs.
Method of preparation:
1. Put the butter at room temperature, sugar, and vanilla sugar in a bowl.
2. Beat until light in color.
3. Then add eggs, milk, and beat again.
4. Add baking powder, salt, nutmeg, cardamom, dry ginger to the sifted flour and mix.
5. Add to the butter-egg mixture and mix until smooth.
6. Add one pear, peeled and diced, mix and put into a greased baking dish, smooth.
7. Put the slices of the second pear on top, sprinkle with almond petals.
8. Put in a preheated oven at 180 degrees.
9. Bake for about 50 minutes.
10. The baking time will depend on the specifics of your oven. Check for doneness with a wooden stick.
You can also find more recipes on OBOZREVATEL: