Trending:
Rice with spicy chicken for lunch that is easier to prepare than pilaf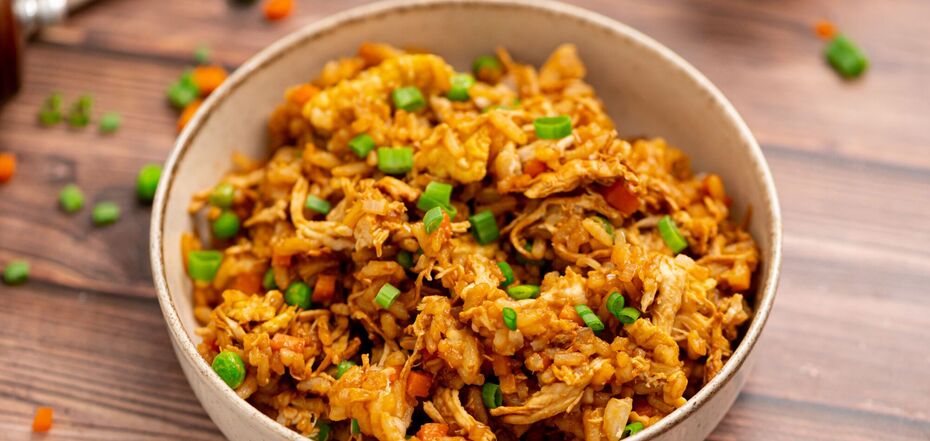 A hearty lunch of rice and chicken. Source: thecookinchicks.com
The perfect combination for lunch is meat, cereals, and vegetables. All of these ingredients can be used to make a complete meal that takes a minimum of time to prepare. A great option would be to choose chicken and rice.
The idea of cooking rice with spicy chicken for lunch was published on the Instagram page of food blogger Natalia with the nickname talli_sun. It will be something similar to pilaf, but much simpler and more satisfying.
Ingredients:
chicken fillet - 2 pieces
chicken or vegetable broth - 0.5 liters
rice - 1 cup
sweet red pepper - 2 pcs
onion - 2 pcs
ground ginger - 1/3 tsp
ground coriander - 1/3 tsp.
cinnamon - 1 stick
raisins - 1/2 cup
vegetable oil
salt and pepper
Method of preparation:
1. Boil rice until half cooked.
2. Cut meat into small elongated pieces, cut onions into half rings, and chop the pepper into strips.
3. Heat oil in a frying pan, fry the meat until golden brown, and remove.
4. Fry onion, pepper, and raisins in the same pan
5. When onions are golden and the raisins are soft, add fillet, rice, coriander, ginger, cinnamon, salt, and pepper.
6. Stir and fry for 3-4 minutes.
7. Add broth, cover, and cook over low heat for another 15 minutes (until the rice is fully cooked).
You can also find recipes on OBOZ.UA: