Trending:
Pizza without dough for a quick lunch: what to make the base of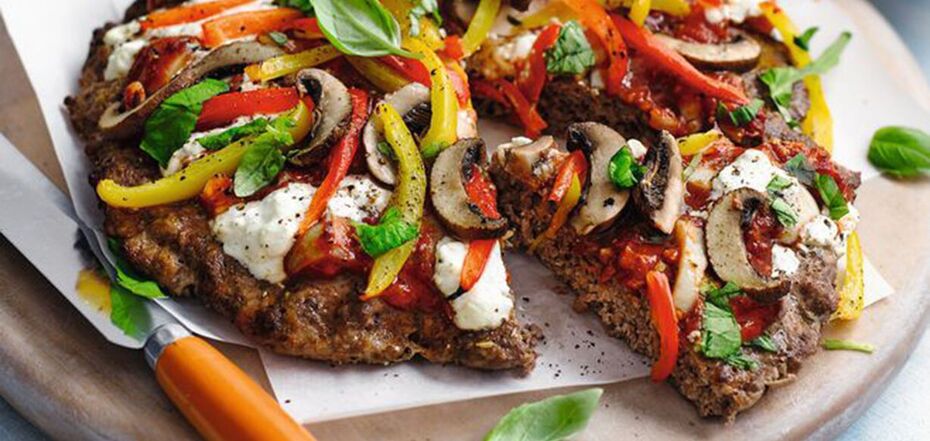 Pizza with no dough in it . Source: goodto.com
To make a delicious and satisfying pizza for lunch, you don't need to knead and roll out the dough. Ordinary minced meat can be used as a base. Such a dish will be much healthier and you will spend much less time preparing it.
The idea of making a quick pizza without minced meat dough was published on the Instagram page of food blogger Alex Mil (mil_alexx). The minced meat base is very juicy.
Ingredients for the base:
330 g of minced chicken
egg
salt, pepper
Ingredients for the filling:
30-40 g of mozzarella
2-3 tbsp of tomato
tomato
broccoli
Method of preparation:
1. Mix the minced chicken, egg and salt and pepper until smooth.
2. Put it on a plate covered with parchment.
3. Flatten and shape it into a rounded shape like a pizza.
4. Put in a preheated 180 degree oven for 15 minutes.
5. Take it out, grease the base with tomato.
6. Put the filling: tomato slices, broccoli florets - and sprinkle with grated cheese.
7. Put it in the oven for another 15 minutes.
You can also find recipes on OBOZ.UA: