Trending:
One of the EU countries massively lures Ukrainians to work: how much does Poland's competitor pay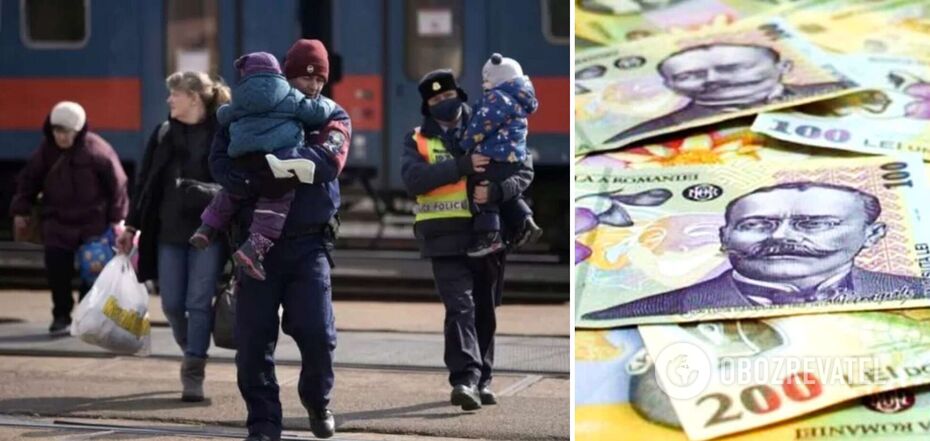 How much do Ukrainians get paid in Romania
In Romania, 500 employers said they were ready to hire Ukrainians. The minimum wage is about 600 euros. You can earn 900-1200 euros per month and up to 1500 euros per month during the high season.
This was reported by the Ministry of Labor and Social Solidarity of Romania, according to the EWL Migration Platform. According to their data, Ukrainian citizens in Romania are most often offered simple physical work. These are mostly vacancies that do not require experience and knowledge of the Romanian language. In the fall, Ukrainians in Romania are offered jobs in the automotive industry, food and processing industries, bakeries, etc. These are mostly companies located in large cities or their suburbs.
The minimum salary is about 600 euros. You can earn 900-1200 euros per month and up to 1500 euros in hand during the high production season. At the same time, most employers provide free housing, free transportation to work, and food vouchers that can be used in Romanian supermarkets as an additional element of employee motivation. They also provide childcare for Ukrainian women while they work.
"Ukrainian refugees come to work in Romania for 4-5 months, take a 1-2 month break, and come back again. There are about 20% of them among our clients. These trends have become evident in the summer. This indicates the formation of the phenomenon of labor migration and seasonal work for Ukrainian refugees in Romania," says Marcin Kolodziejczyk, Director of International Recruitment at EWL Migration Platform.
Romania is also chosen because of its liberal approach to legalization and employment. Unlike some EU countries, Romania does not refuse temporary protection if a person has already enjoyed asylum in another EU country.
According to Eurostat, Romania has been included in the list of countries with the largest influx of Ukrainian citizens with temporary protection since August 2022 (more than 70 thousand people). In August, there were 137,850 Ukrainian citizens with temporary protection in the country. The Romanian Border Guard Service recorded an average of 15-17 thousand entries of Ukrainian citizens daily in September. In October, an average of 9 thousand Ukrainian citizens entered Romania daily.
Earlier, OBOZ.UA wrote that the average salary in Ukraine did not change in September. It amounts to only 17.5 thousand UAH.
Only verified information is available on the OBOZ.UA Telegram channel and Viber. Do not fall for fakes!