Trending:
No sterilization: a recipe for sweet chili sauce in minutes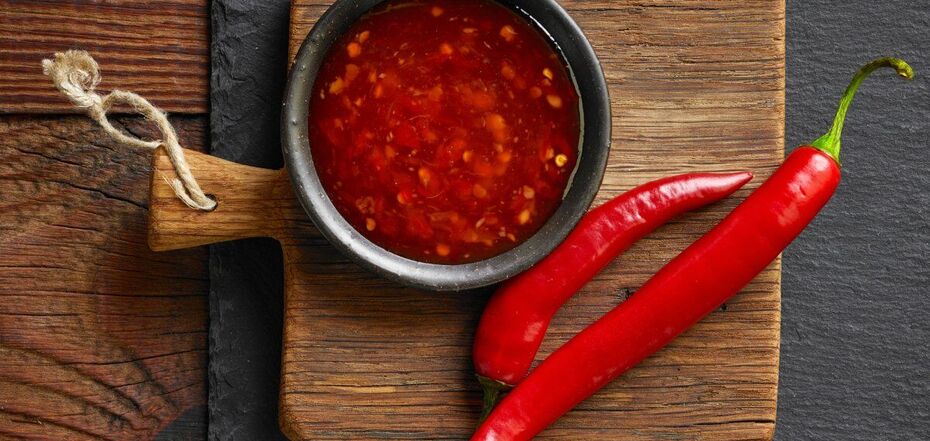 Chilli sauce with pepper. Source: depositphotos.com
Sweet Chili Sauce is a great addition to meat dishes and snacks. It is very easy to prepare at home using a few ingredients - you don't even have to sterilize the sauce.
One of the culinary blogs (vitala_foodblog) published a recipe for sweet chili sauce on Instagram.
Ingredients:
sweet peppers - 500 g
hot pepper - 500 g
salt - 1 tbsp
sugar - 1 kg
vinegar 9% - 500 ml
starch - 3 tbsp
water - 50 g
Method of preparation:
1. First, peel all the peppers and grind them in a meat grinder.
2. Add sugar, salt, and vinegar to the mixture. Put on fire, bring to a boil and cook for 15 minutes. The foam that will form should be removed.
3. Dissolve the starch in cold water separately, pour the mixture into a saucepan and cook until it thickens.
4. Put the finished sauce into sterile jars and roll up the lids. It's ready!
You can also find more recipes on OBOZ.UA: