Trending:
Never wear this: 10 of the most offensive Halloween costume ideas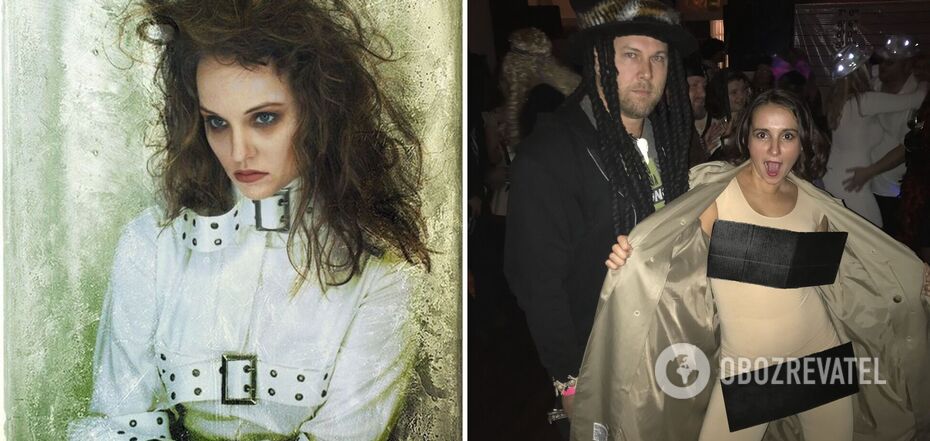 These 10 costumes will be inappropriate for Halloween
Halloween is the creepiest and most fun holiday of the fall at the same time. If you're a fan of costume parties, you're certainly looking forward to October 31 to try on your unique look.
However, not all costumes will be appropriate for All Saints' Day, Good Housekeeping writes. Some of them, which relate to historical, traumatic, religious themes, or the race and culture of a nation, can be offensive and contrary to tolerance.
Tragic events such as mass shootings, natural disasters, and pandemics should never be used as a source of inspiration for Halloween dress-up. Coverage of tragedies can remind others of the trauma they have experienced. Just like cultural appropriation of nationality and subcultures you don't belong to are not costumes - they are authentic ways of life that deserve respect. So, here are 10 Halloween looks you should forget about this year (and in the future, too).
Transphobic costumes
If your outfit makes fun of a marginalized group of people, it's definitely not appropriate. Take, for example, the image of Caitlyn Jenner, who was the former athlete Bruce Jenner, the father of socialite Kylie and her sister, model Kendall. The costume called "Call Me Caitlyn Unisex Adult Costume" is a recreation of the iconic cover for Vanity Fair. The costume can be found on the websites in the "Humor" section. Netizens strongly criticized this idea.
The coronavirus suit
The pandemic that has killed nearly 7 million people worldwide is not a costume - it is a horrific tragedy that has significantly impacted many people's lives. Resist the urge to dress up in a medical costume, something that looks like a virus, or as a victim of the virus itself. In this category, specifics really matter. Regular doctor and nurse costumes are fine. Specific moody ones that remind us of the pandemic in particular, not so much.
Costumes that make fun of the body shape or objectify it
It's about disrespecting women. Not only does it bring them closer to sexual objects, but it also makes a woman's weight a joke. Clothing that makes fun of people's size, objectifies bodies, or otherwise diminishes life experiences is inappropriate.
Terrorist costume
Dressing up as Osama bin Laden, Dylan Roof, or even ordinary ISIS members is extremely inappropriate. It falls under the same heading as covering tragedies. So, we should cross people like Hitler and Putin off the list.
Dressing up as a Nazi or a Holocaust victim
Believe it or not, more than one celebrity thought dressing up as a Nazi for Halloween was a good idea, such as Prince Harry. Several US retailers have previously been criticized for selling the "Anne Frank" costume for girls. In many places, it was pulled from the shelves, but other stores still offer similar images under the names "World War II Girl" or "Historic 1940s Girl Costume." The Holocaust is a painful historical event, not the subject of a costume party.
Zombie versions of dead celebrities
If you want to pay tribute to one of your favorite celebrities, just repeat one of their looks. Don't turn David Bowie, Freddie Mercury, or Amy Winehouse into zombies. Wearing something that resembles someone's corpse will be too much.
Cruelty to animals
Costumes depicting cruelty to animals should be "taboo". Usually they depict animal shelters and euthanasia, hunting images with graphic accessories, or any other.
Mentally ill person
Sometimes hurtful stereotypes are integrated into our lives before we even realize it. How often have many of us called an unpleasant acquaintance "crazy" without thinking about how the term might sound to someone with mental illness? Halloween costumes that highlight mental health facilities fall into the same category. Wearing a straitjacket or any other gear or clothing that is commonly associated with the institutionalization of people with mental illness is triggering for those with painful experiences.
Costume depicting sexual harassment
Sexual harassment jokes are not really funny. When someone shows themselves to people without consent, it is a very real and traumatic form of sexual harassment. Costumes like the "exhibitionist" are not only inappropriate, they can trigger those who have experienced violence themselves.
The homeless man's costume
For decades, dressing like a "homeless person" was considered normal. But in the United States alone, thousands of people are left without safe and affordable shelter every day, and the crisis continues to grow. For many, this is a living reality, not a cute Halloween idea.
Earlier, OBOZ.UA wrote about the top 7 interesting Halloween 2023 looks that everyone can repeat.
Only verified information is available on the OBOZ.UA Telegram channel and Viber. Do not fall for fakes!