Trending:
Low-fat and crispy fried pies: which dough to prepare them from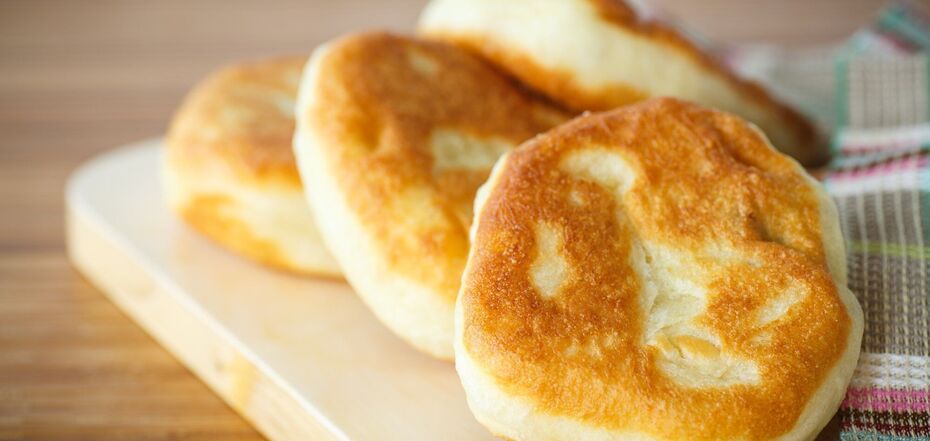 Low-fat and crispy fried pies. Source: depositphotos.com
Fragrant fried pies are a real sense of home comfort. Sauerkraut is often chosen as a filling because it is juicy and crispy. But it is important to make the dough correctly so that it is crispy and lean after frying.
The idea of making fried pies from crispy and low-fat dough was published on the Instagram page of food blogger Emilia Yevtushenko (emiliya.yevtushenko). You can choose any other filling instead of cabbage.
Ingredients:
150 ml of water
150 ml of warm milk
1 tsp of dry yeast
1 tbsp of sugar
1 tsp of salt
50 grams of butter
550-600 grams of flour
Method of preparation:
1. Knead the dough: pour water and milk into a large bowl, add sugar, salt, and yeast, and mix.
2. Add melted butter and flour.
3. The mixed dough should not stick to your hands. Cover with cling film or a towel and set aside in a warm place for an hour. The dough should grow 2 times.
4. Meanwhile, prepare the filling. It is very tasty if you add sauerkraut.
5. Fry onions. Squeeze out the sauerkraut and add to the onions.
6. Fry for 10 minutes and add 150-200 ml of wine juice. Adjust the taste with sugar and vinegar and simmer for 20 minutes.
7. Divide the finished dough into 16 equal parts and roll out a circle for pies.
8. Put the filling and close it up.
9. Let the patties stand for another 5 minutes and fry in plenty of oil
You can also find more recipes on OBOZ.UA: