Trending:
Like Chocolate brownie: how to make healthy snack bars in 20 minutes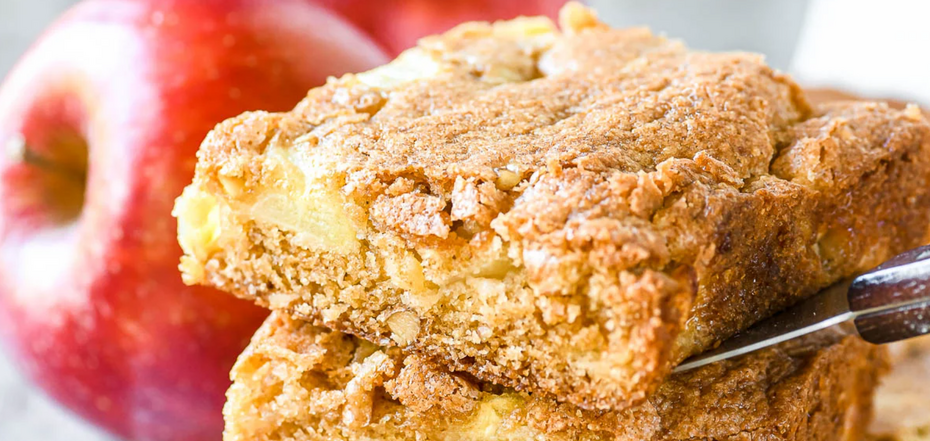 Bars with apple and chocolate. Source: theviewfromgreatisland.com
Bars are an ideal option for a quick and tasty snack for children and adults. To make them healthy, it's great to add nuts, seeds, dried fruit, and even fresh fruit to the dessert. At the same time, you should avoid white sugar and eggs.
Food blogger Inna Levenets (inna_levenets) shared a recipe for healthy apple and chocolate bars on her Instagram page.
Ingredients:
peanut butter - 120 g
unscented oil - 50 ml
brown sugar - 85 g
applesauce - 60 g
vanilla extract - 1 tsp
ground flax seeds - 1\2 tbsp + water - 1 tbsp
wheat flour - 160 g
baking powder - 1\2 tsp
cinnamon - 1\2 tsp
chocolate drops - 100 g
apple - 150 g (cut into cubes)
Method of preparation:
1. First, mix the flour with sugar, cinnamon and baking powder.
2. Separately, mix the flax seeds with water and leave them for 10 minutes. This will be a substitute for eggs.
3. Mix peanut butter with oil, applesauce, and vanilla extract.
4. At this stage, mix all the wet and dry ingredients. Add chocolate drops and diced apples to the resulting dough.
5. Pour the dough into a rectangular or square mold, smooth it out. Bake at 180 degrees for 15-20 minutes. Cool and cut the finished pastry into pieces. Enjoy!
Earlier, OBOZREVATEL reported how to make cereal bars for a snack.