Trending:
Juicy cottage cheese pie in 20 minutes: how to cook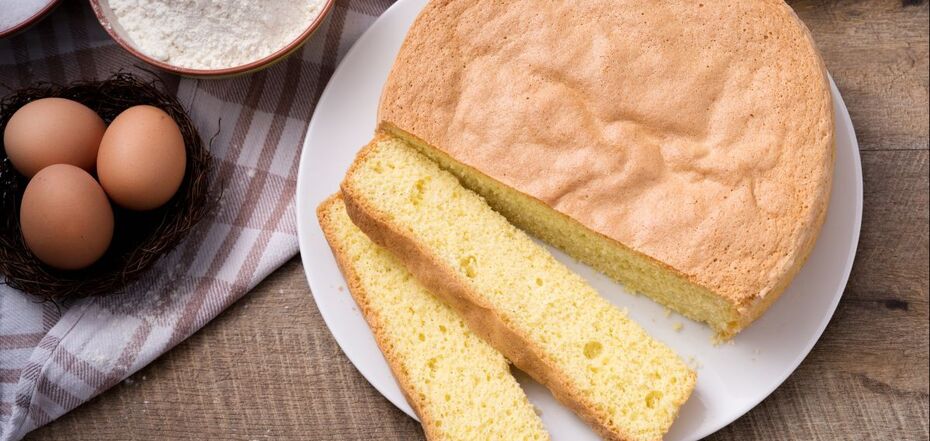 How to make a moist cheesecake. Source: notjustspice.com
A moist and very tender cake can be made from cottage cheese. You only need 20 minutes of active work time. The pastry will be very soft and juicy. It is delicious if you add sweet fondant on top.
The idea of making a quick cottage cheese pie with sweet fondant is published on the Instagram page of food blogger Yulia with the nickname juli_co.ok. You can go about your business while the pastry is cooking.
Ingredients for the cake:
butter - 150 g
cottage cheese (5-9%) - 250 g
eggs - 3 pcs
sugar - 250 g
vanilla sugar - 2 tsp
baking powder - 2 tsp
salt - a pinch
flour - 150-250 g (depending on the moisture content of the cottage cheese)
orange juice - 180 ml
Method of preparation:
1. Combine the cottage cheese and eggs. You can beat with a blender.
2. Add the remaining ingredients.
3. Mix everything well.
4. Grease a 29 cm baking dish with oil.
5. Bake for 35 minutes at 170 degrees.
6. It is important not to open the oven during cooking.
7. Add dried fruit to the dough, if desired.
8. Pour the hot cake with juice and leave to cool. Only then pour over the finished fondant.
Ingredients for the fondant:
powdered sugar - 100 g
lemon or orange juice - 2 tbsp
water (if necessary) - the fondant should be thick
Mix all the fondant ingredients and pour the mixture over the cake. You can also pour it with chocolate.
You can also find recipes on OBOZREVATEL: