Trending:
"It's spoiled, take it back!" Why craft cheeses often have an unpleasant odor: experts answer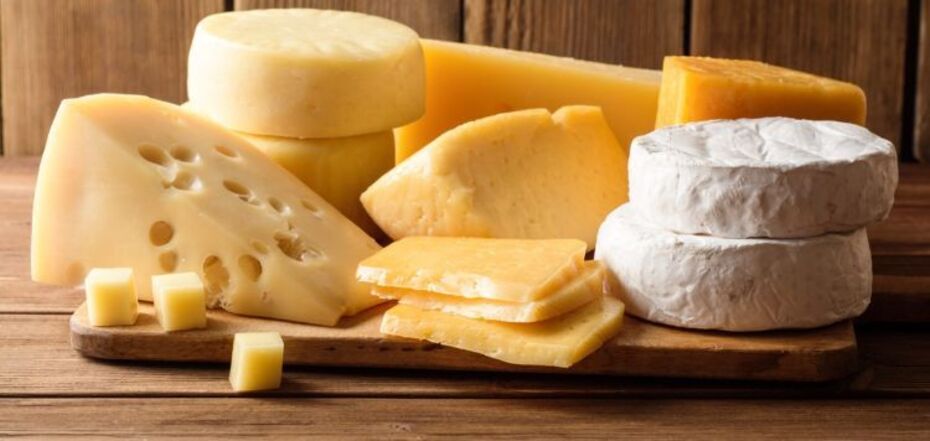 Why craft cheese has a specific smell. Source: canr.msu.edu
Craft cheeses are considered to be of the highest quality. But, at the same time, the product is quite off-putting with its specific odor. Therefore, it is worthwhile to understand the reasons for its occurrence, because there are several nuances.
Journalist and TV presenter Konstantin Grubichtalked to Ukrainian cheese makers and chemists to explore the intricacies of making this product. He shared his findings on his Facebook page.
Cheese has a specific smell in the fall and spring. It all depends on how the animals are raised and what they eat. If the producer can afford to regularly feed the cattle with grain, hay, and straw, this is called a closed cycle from feed to finished product. The milk is then of the highest quality.
But this is not always the case. There are cheesemakers who use milk from animals that graze freely. That's why the odor appears.
Food chemist Denis Pavlovsky notes that craft cheeses undergo a number of state inspections and receive sanitary and epidemiological conclusions. All these bacteria are specially grown, they are of high quality, which we cannot be sure of, for example, in the production of such craft cheeses. This will depend not only on the quality of the bacteria used, but also on the experience of the producer of such craft cheese.
If you have chosen your own artisanal cheese producer, you are already in the top league of gourmets. The least processed types of cheese will bring unequivocal health benefits: goat cheese, feta, ricotta, and cottage cheese.
As for goat cheese, it should smell like goat's milk. It has its own characteristic flavor. There are connoisseurs of this product. If the product does not have a characteristic flavor, it is a question for the producers, because the cheese is considered chemical.
How often can you consume craft cheese
The optimal storage temperature for cheese is 30 g per day. Since the portion is small, the rest of the product must be stored properly.
How to store craft cheese properly
The optimal temperature is 6-8°C. In addition, cheese should not be stored in polyethylene. Cheese needs air and the ability to "breathe," and synthetic materials block its access to the product. This will result in an unpleasant aroma, a "sharp" intense taste, and a sticky crust.
Inna Pryhora, a producer of craft cheeses, notes that when a person buys cheese from the fridge and drives around in a car for 2-3 hours, the flavor of the cheese will become much stronger. It hasn't spoiled, it's just opened up. But this is all a matter of time, explanations, and training. Cheese should have a separate place in the refrigerator. The vegetable compartment is ideal.
You can also find recipes on OBOZ.UA: