Trending:
How to store walnuts so that they do not spoil: all the nuances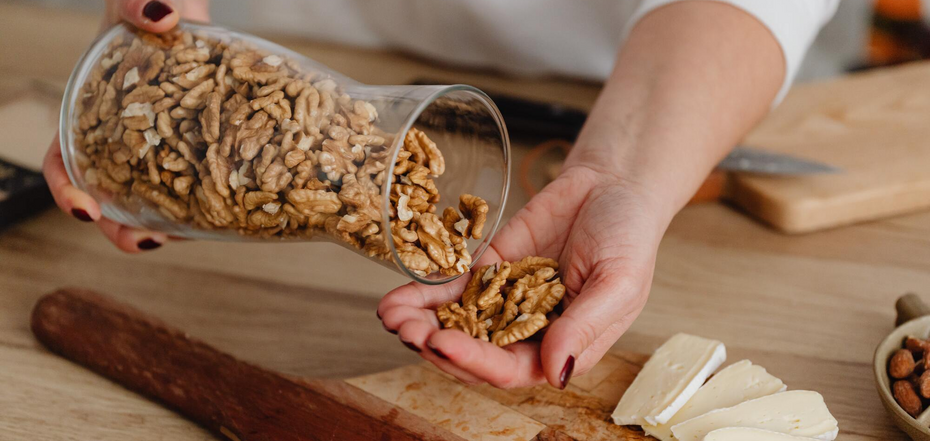 Where is the best place to store walnuts. Source: pixabay.com
Walnuts can be a great snack or filling for baked goods at any time of the year. But it is very important to store the product properly so that it always tastes good. To do this, you need to follow a few rules.
The FoodOboz editorial team will tell you how to store walnuts in peeled form and with shells. There are several options.
Rules for storing peeled nuts
It is important to peel the outer shell of unshelled nuts as well. Then you need to sort out the kernels and throw away the spoiled ones. To prevent the appearance of various larvae, dry the nuts in the oven or a frying pan for 5-8 minutes. You can also do this in the microwave for 10 minutes at a temperature of 100-150 degrees.
The product can be stored in a glass or plastic container for a year.
Storage of nuts in their shells
If you plan to store the walnuts in their shells, you need to rinse them well from any residual dust and dirt. Then put them on a baking sheet and dry them to remove all excess moisture.
Such nuts can be poured into an insulated box and stored in the pantry for two years.
Store nuts in the refrigerator
To keep nuts fresh in the refrigerator for a long time, you need to peel the kernels. Then put them in tightly closable plastic containers or ziplock bags. You can also freeze nuts, but you need to wrap them in cling film or foil.
You can also find recipes on OBOZREVATEL: