Trending:
How to properly clean different types of mushrooms: step-by-step instructions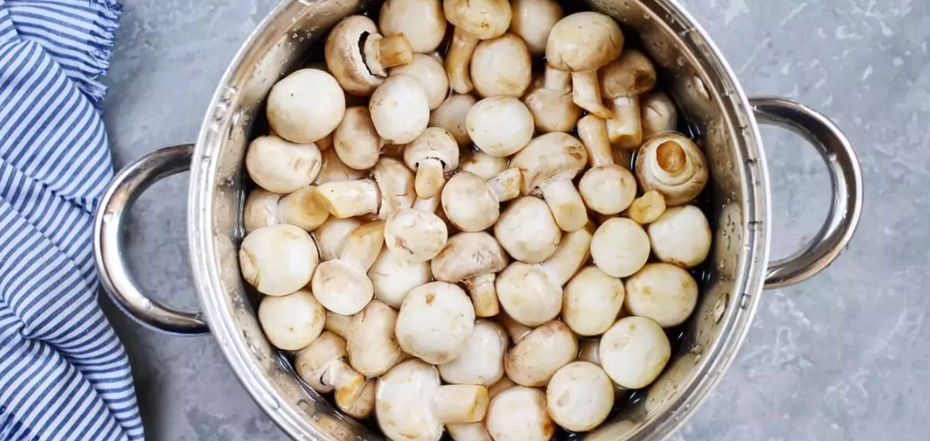 How to properly clean different mushrooms. Source: cook.me
The mushroom season is in full swing. Interestingly, many people like the process of picking them rather than the taste of the product, because it's a real lottery. And if we talk about cleaning, there is less enthusiasm here, because it is a rather long process.
The FoodOboz editorial team will tell you how to easily clean the most popular mushrooms that are often found in Ukrainian forests. It is important to follow the correct sequence.
How to properly clean porcini mushrooms
While still in the forest, you need to remove debris, leaves, and needles from the mushroom. Then simply clean the cap with a dish sponge and the stem with a knife.
How to properly clean russulas
The most important thing is to remove the skin from the cap properly. Do not put any pressure on the mushroom during the peeling process, as it will crumble. When the cap is clean, gently trim the remaining areas with a knife.
How to properly clean chanterelles
First, the mushrooms should be washed in plenty of cold water, paying special attention to the membranes under the cap - this is the dirtiest place. At the same time, everything should be done carefully, because chanterelles are very delicate.
How to properly clean puffballs
Mushrooms may have scales on them - they need to be completely cleaned off. Be sure to cut each mushroom open - make sure there is no yellowing inside.
How to properly clean sticky buns
The peel of the caps of the sticky buns has a distinct bitter taste, so it must be carefully removed.
How to properly clean birch boletes and leccinums
Remove the mottled skin from the stem with a knife. Touch the tubular part of the cap with your tongue. If it tastes bitter, it is better not to eat such a mushroom - it may be a marble birch bolete.
How to properly clean parasol mushrooms
Parasol mushrooms have only the cap as an edible part, so leave only this part and feel free to cut off the rest.
How to properly clean honey fungus
Proper edible honey fungus must have a skirt. When cleaning, it must be removed. The rest of the parts are simply adjusted with a knife where necessary.
You can also find recipes on OBOZ.UA: