Trending:
How to make thin pancakes from pumpkin: no need to add sugar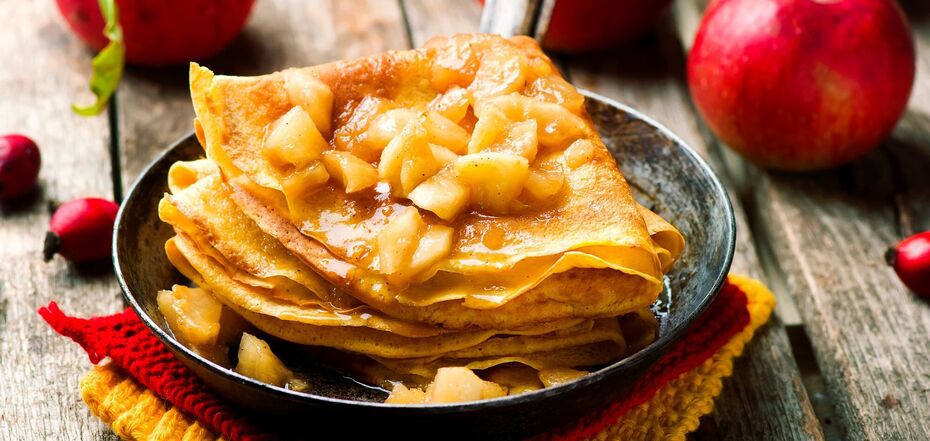 Pumpkin pancakes. Source: depositphotos.com
Pumpkin is the perfect base for healthy puree soups, cereals, and even thin pancakes. The product has a naturally sweet taste, so you don't need to add sugar to your dishes. Any of your favorite fillings are suitable for pancakes.
The idea of making thin pumpkin pancakes was published on the Instagram page of food bloggerRoksolana Harasymiv (roksolana.harasymiv). The dough is perfectly fried and does not spread.
Ingredients:
120 g of cooked pumpkin
2 eggs
300 ml of milk
2 tbsp of flour
1 tbsp. avocado oil
Method of preparation:
1. Pre-cook the pumpkin. It can be steamed.
2. Mash the prepared pumpkin.
3. Add eggs, milk, flour, olive oil.
4. Mix everything well.
5. Fry 1/2 scoop in a preheated frying pan. The diameter of the frying pan is 21 cm.
6. Can be served with cream cheese, nut paste, chicken or without filling.
You can also find recipes on OBOZREVATEL: