Trending:
How to make sweet beet cake: a healthy alternative to caloric desserts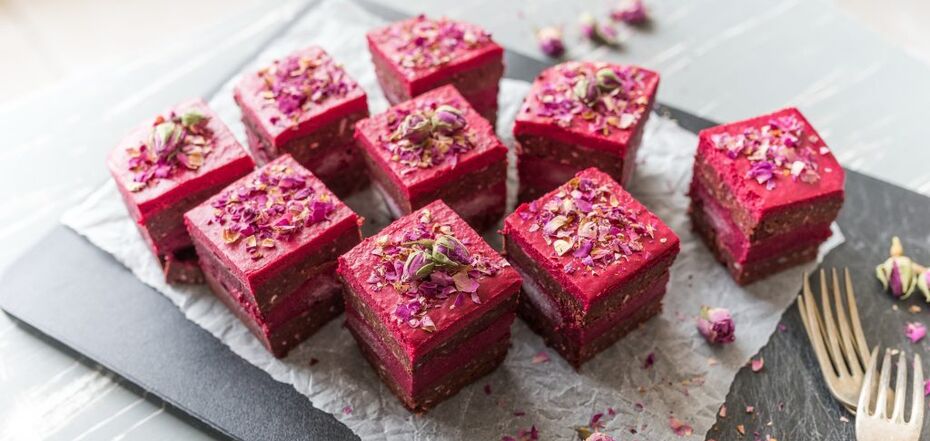 How to make sweet beet cake. Source: deviliciouslyraw.com
Ripe and fresh beets have a very delicate sweet taste, so this vegetable can even be used to make desserts. They will be very tasty and healthy.
The idea of making a healthy beetroot dessert was published on the Instagram page of food blogger Tetiana (tanya.perchik). You don't need to add flour and eggs to the baking mixture, but the batter is still very fluffy.
Ingredients:
boiled or baked beets - 300 g.
flaxseed - 50 g.
oatmeal - 50 g.
coconut flakes
sweetener or honey - 1 tbsp.
cinnamon 1/3 tsp (optional)
vanilla extract to taste
Method of preparation:
1. Blend everything in a blender.
2. Pour into a baking dish covered with parchment.
3. The mixture should be 4-5 cm thick.
4. Bake for 15 minutes at 170 degrees.
5. Allow to cool and cut.
6. While still hot, spread with honey or apple jam and sprinkle with coconut flakes.
You can also find recipes on OBOZ.UA: