Trending:
How to improve the performance of your phone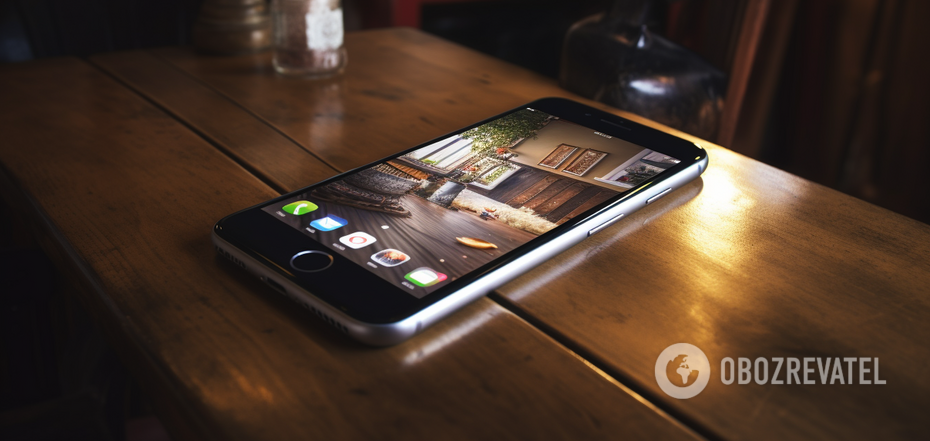 Clearing your smartphone's memory is easy and fast
Even a flagship Android smartphone with a large amount of memory starts to show that the device is running out of space sooner or later. All installed applications, photos and videos, games and other multimedia content gradually clog up the memory, which affects the performance of the gadget.
OBOZ.UA figured out how to clear Android storage and make your smartphone work more efficiently. The device should start working almost like a new one.
Uninstall unnecessary programs
Various applications can take up a lot of space in your phone's storage and gradually clog it with updates. This is especially true for various games. Check your phone's menu and get rid of all the apps you don't use. Here's how to do it step by step:
Open the Google Play Store on your phone;
click on your profile photo in the upper right corner of the screen;
select the Manage Apps and Device button;
click on the Manage Button where you will see a list of applications filtered by recently updated ones;
click on the Recently Updated button and get access to the ability to filter applications by other parameters;
select the Less Frequently Used option;
tick all the apps you don't need and click on the trash icon;
you can also sort apps by size.
Use Google Files to free up space
Google's built-in services are pretty good at identifying what you don't need. To use them, follow these steps:
Go to your phone's settings and select Storage & Memory;
select the Internal Shared Storage option;
click the Free Up Space button and the program will do the rest, meaning erase duplicate files and unnecessary documents and clear the space from unnecessary applications, etc.
This process is performed by Files By Google. Ff you can't find this option in the settings, download the app directly from the Google Play Store.
Store your photos in the cloud
Photos clog up your phone's memory the most. Studies show that we take hundreds of pictures that we never look at. There's nothing wrong with that, especially if you optimize the storage of your photos. Buy access to a cloud service, such as Google Photos, and you can quickly and easily back up your photos to the cloud and then delete them from your phone. You can upload a photo from it back to your gadget at any time, and you can easily access the virtual photo album from any other device. Cloud storage can be set up automatically.
By the way, Google Photos can quickly wipe your device clean of photos. Simply go to the app, click on your profile picture in the upper right corner, and select the Free Up Space button from the menu that appears. The app will transfer all the pictures to the cloud and delete them from your device's memory.
Empty the trash
As with Windows, Android doesn't automatically erase data you delete from your phone. They end up in the trash on your phone. These files are deleted permanently over time, but you can speed up the process:
Open your phone and go to Settings.
select Storage;
tap Trash or Recycle Bin, select Clean, and wait for the process to complete.
By the way, some files may end up in this section after cleaning your device with Files By Google. If you want to make sure you've cleaned your phone thoroughly, don't forget to look here as well.
Delete media files from messenger folders
Messenger storage like WhatsApp, Telegram, or Viber clogs up your phone's memory just as much as your love of selfies, because it stores all the memes, cat videos, and voice messages on your device. Thus, you'll need to clean out these folders as well. It's quick and frees up a lot of space at once.
How to clean up your WhatsApp folder:
Open WhatsApp on your phone;
click the three dots in the upper right corner;
select Storage & Data, then Storage Management, and then select the option you want to use.
How to clean the Telegram folder:
Go to the app;
click the three dashes in the upper left;
select Settings and then Data and Storage;
click Storage Usage and use the Clear cache button.
How to clear the Viber folder
launch the messenger on your device;
click the More button at the bottom of the screen on the left;
go to Settings and select Memory;
click the Clear Cache Files button.
Earlier, OBOZ.UA shared how an Android smartphone can be used instead of a laptop webcam.
Subscribe to OBOZ.UA on Telegram and Viber to keep up with the latest events.