Trending:
How to fry chicken fillet to make it juicy: we share the technology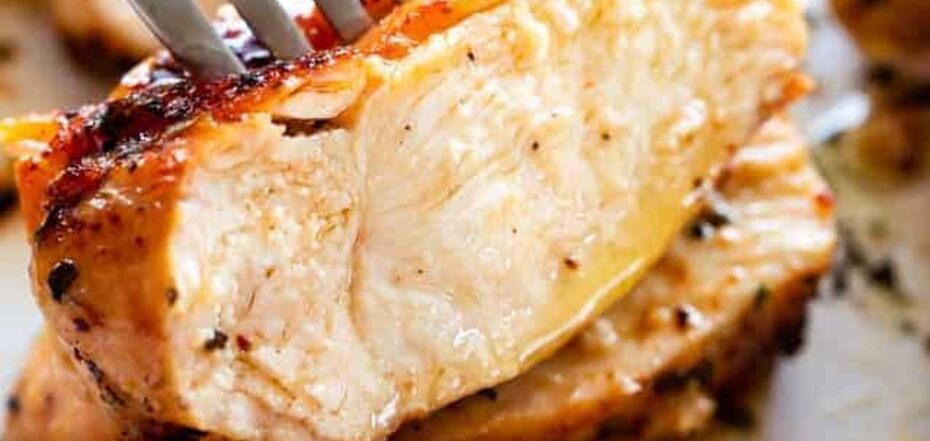 Juicy chicken fillet in a pan. Source: diethood.com
Chicken fillet is fairly lean and dry. When frying in a pan, it can dry out even more. Therefore, it is worth knowing the nuances of cooking to avoid spoiling the product.
Galina, a food blogger with the nickname cooking_with_gala , shared her tips on how to fry juicy chicken on Instagram. You only need a few simple ingredients.
Ingredients:
700 g chicken thigh fillets
1 tsp salt
1/4 tsp of black pepper
1/4 tsp of red pepper
1 tsp. smoked paprika
1/2 tsp. granulated garlic
1 tbsp. of olive oil
1 tbsp. soy sauce
Method of preparation:
1. Wash the meat, cut off the excess, and dry it with a paper towel.
2. Add the seasonings.
3. You can fry immediately, or leave it to marinate for 30 minutes or overnight.
4. Fry in oil on both sides for 10 minutes.
5. Turn with tongs to prevent juice from leaking out.
6. When serving, put on a dish.
7. You can add garnish or vegetables.
You can also find recipes on OBOZ.UA: