Trending:
How to cook scrambled eggs without a stove: a quick idea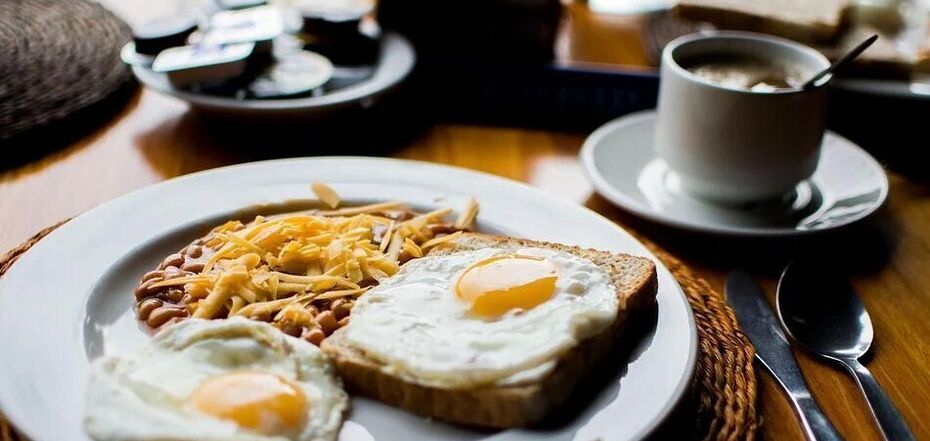 How to cook scrambled eggs without a stove: a quick idea
Eggs have always been a quick snack option. It can be an omelet, fried, scrambled, or boiled. But to make any of these options, you need to turn on the stove.
FoodOboz offers you the easiest way to cook eggs - in the microwave. The idea was published on the page of the American publication EatThis, NotThat.
1. Take a cup.
2. Spray with a small amount of non-stick spray or oil.
3. Crack a few eggs inside.
4. Pour milk or water over the top, sprinkle with salt and pepper, then stir with a fork.
5. Preheat in the microwave in 30-second intervals, stirring after each, for a total of 90 seconds.
Tuna and avocado toast will go well with this omelette. The recipe was published on the Instagram page of nutritionist NataliaKondratyuk (kondratyuk_dietolog).
Ingredients:
avocado middle - 60 g
bread - 70 g
tuna in its own juice - 60 g
tomatoes - 50 g
garlic
lemon juice
salt, pepper
Method of preparation:
1. You can dry the bread on a griddle or in the toaster oven.
2. Mash the avocado with a fork, sprinkle with lemon juice. Dice the tomatoes.
3. Mash the tuna.
4. Grate the garlic (optional).
5. Gently mix the tuna, avocado, tomatoes and garlic, salt and pepper to taste.
6. Spread the spread on the bread.
You can also find more recipes on OBOZREVATEL: