Trending:
How to cook couscous deliciously: a recipe for a hearty dish for lunch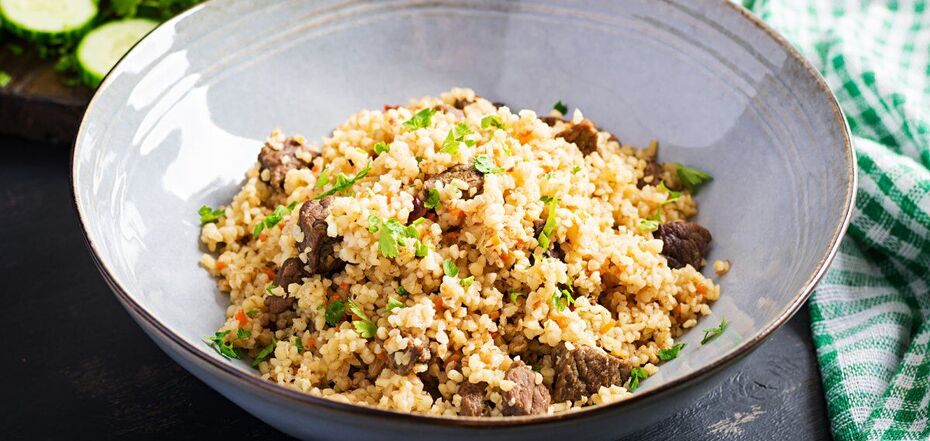 Couscous with meat. Source: depositphotos.com
Couscous is a healthy, hearty and delicious cereal that can be cooked in many ways: with vegetables, mushrooms, minced meat or meat. Compared to buckwheat or bulgur, couscous cooks in just a few minutes and can even be steamed.
Food blogger Anastasia Barbar (nastiabarbar) shared a recipe for couscous with fillet and nuts on her Instagram page.
Ingredients:
couscous - 2 sachets (140 g)
onion - 1 pc
walnuts - 150 g
chicken fillet - 1 pc
salt, paprika, ground pepper
Method of preparation:
1. First, chop the onion and fry in a pan until golden brown.
2. Chop the nuts and add to the onion. Stir and throw the mixture into a blender bowl, grind until smooth.
3. Separately cut and fry the fillets with spices.
4. Add the nut mixture to the fillet, mix and fry until the meat is cooked.
5. At the same time, boil the couscous.
6. Serve the finished porridge with the fillet. Enjoy your meal!
You can also find more recipes on OBOZ.UA: