Trending:
How to cook a pumpkin that everyone will love: a quick dish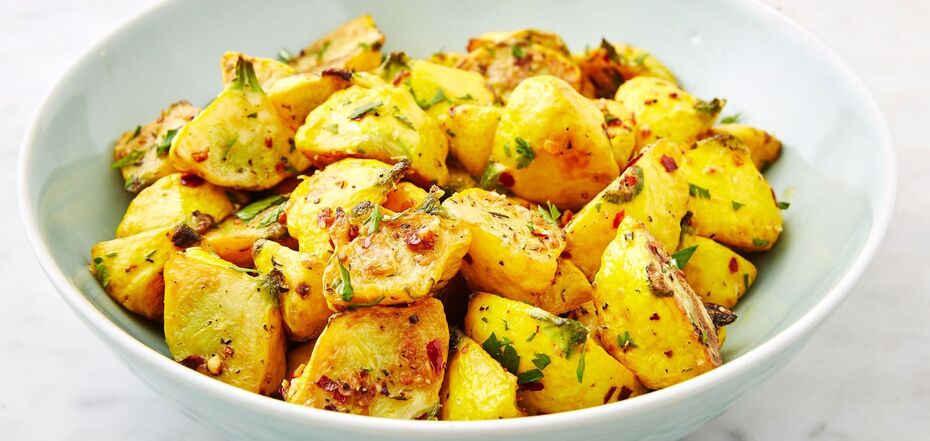 How to cook pumpkin deliciously. Source: delish.com
Pumpkin is most often used to make porridge or to bake a variety of desserts and rolls. The product is rarely eaten on its own. But, in fact, the vegetable can be eaten as an independent snack - you just need to cook it properly.
A food blogger with the nickname zhuravlina_cooking shared her tips on how to cook pumpkin so that everyone will like it on Instagram. The pieces do not fall apart and retain all the vitamins and juices.
Ingredients:
pumpkin - 500 g
sour cream - 180 g
water (cold) - 30 ml
vegetable oil - 2 tbsp
mixture of herbs - 1 tsp.
garlic - 3-4 cloves
smoked paprika - 1 tbsp
salt/pepper - to taste
herbs (dill/parsley/green onions)
Method of preparation:
1. Cut the pumpkin, remove the center and peel it. Cut into small cubes.
2. Fry in a preheated frying pan with oil.
3. Fry for 5-7 minutes over high heat, stirring occasionally.
4. Add herbs, garlic, salt, pepper, smoked paprika and a mixture of Provencal herbs to the sour cream.
5. Stir and send to the pumpkin.
6. Mix everything well again.
7. Fry for 3 minutes, stirring occasionally.
8. Add 30 ml of water, stir again, cover the pan and simmer for another 3-4 minutes.
You can also find recipes on OBOZ.UA: