Trending:
How to choose quality sausages in the store: pay special attention to these signs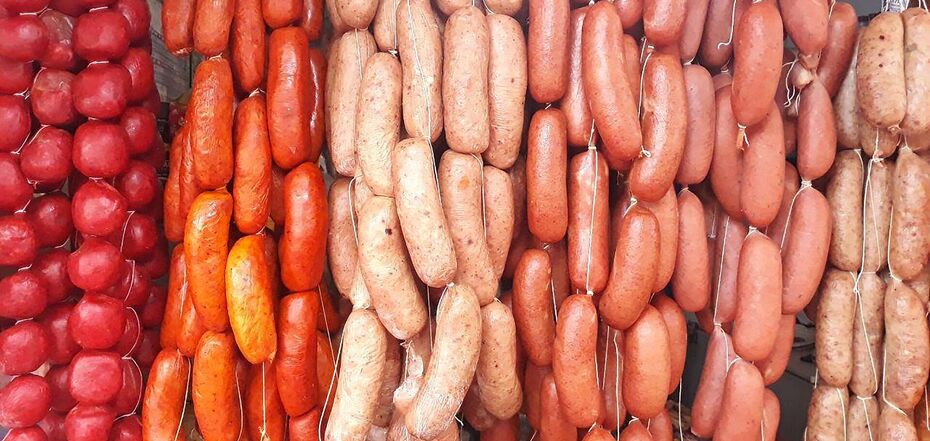 How to choose quality sausages in the store. Source: Pexels
When you need to come up with a quick lunch or dinner, sausages always come to mind. It only takes a few minutes to boil them. However, you can come across a product of poor quality in a store.
That's why the FoodOboz editorial team will tell you how to choose delicious and truly safe sausages. There are several things to consider.
Color
Quality sausages cannot have a very bright red or pink color. This color indicates an excessive amount of chemicals in the product. Sausages that are safe to eat will be light pink or gray pink. There also should not be any blue or green spots.
Elasticity and dryness
If the surface of the sausage recovers very quickly when lightly pressed, the product is of high quality. If the dent remains, it indicates the presence of a large amount of additives, preservatives, and protein. High-quality sausages have no damage or mucus on them, only a dense and dry casing. The presence of a light white coating is allowed only in dried or smoked meat products.
Smell
A pleasant and fresh smell is an indicator of quality sausages. First of all, you should smell the aroma of meat, not spices. If the opposite happens, the manufacturer simply wants to hide bad raw materials behind spices.
Manufacturer
It is very important to buy sausages from a trusted manufacturer. Thus, always pay attention to the price-quality ratio. Sometimes it's better to overpay a little but eat a high-quality product.
Shelf life
Most sausages are sold in vacuum packs because that's how the product can be stored for longer. In the case of raw smoked sausages, the shelf life is no longer than 3 months. If the packaging indicates a longer period, the quality of the product is questionable.
You can also find recipes on OBOZ.UA: