Trending:
How to bake dishes in a sleeve: all the nuances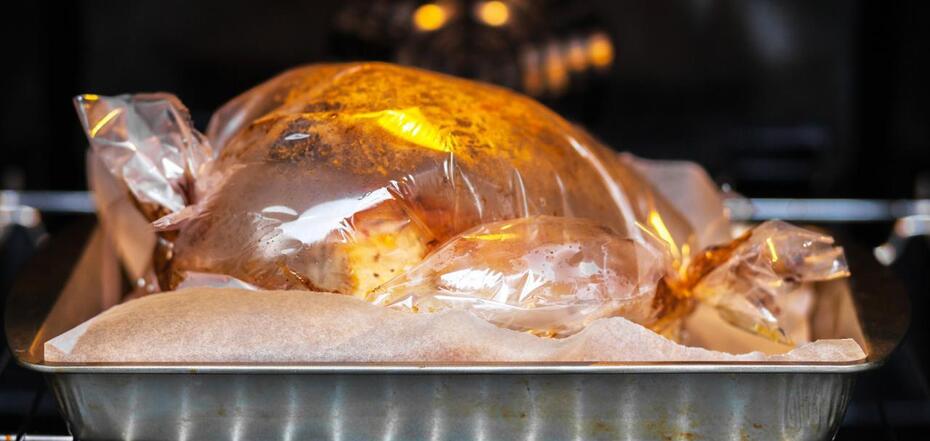 How to bake in the sleeve
Oven-baked foods are always healthier than fried ones. It's a good idea to use a baking sleeve to keep the food flavorful and exchange juices. But this method of cooking requires certain rules.
The FoodOboz editorial team will tell you how to bake food in the sleeve correctly. The following rules are simple but worth following.
1. You can put vegetables in the sleeve along with meat and fish. You can cut the food or cook it whole.
2. When you put the food inside, make punctures in the sleeve to let the air out. If you do not do this, the sleeve will inflate during the cooking process.
3. Remember that vegetables and meat have different baking times. Poultry is baked for 30 minutes, while pork takes from 40 minutes to 2 hours. Whole vegetables for salads should be baked for about an hour.
4. It will be very tasty if a golden crust forms on the food during baking. To do this, cut the sleeve at the end of cooking and leave the dish in the oven for a while.
You can also find recipes on OBOZ.UA: