Trending:
How to bake delicious liver pate in the oven: add one secret ingredient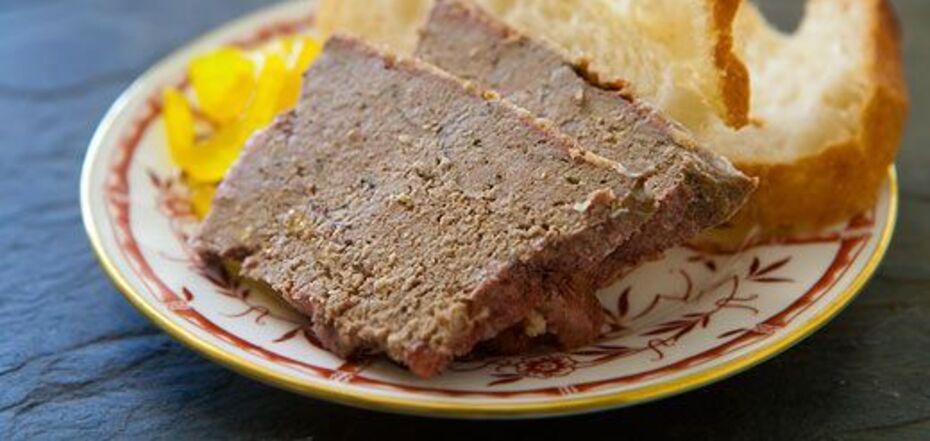 How to cook pate in the oven. Source: simplyrecipes.com
Pate can be prepared not only as a spread but also as a casserole. Just put a piece on bread and you're ready to eat. It turns out to be very satisfying. It is also convenient to serve it even on a festive table.
The idea for the baked pate was published on the Instagram page of food blogger Myroslava Krutii. Eggplant adds a special juiciness to the dish.
Ingredients:
1 onion
1 medium eggplant
2 tbsp of oil
3 cloves of garlic
500 g of turkey or chicken minced meat
300 g of liver
3 eggs
1 tsp. salt with a pinch
2 tbsp of starch
black pepper, spices for chicken
Method of preparation:
1. Sauté onion in butter.
2. Add peeled and finely chopped eggplant and simmer for 10 minutes over low heat.
3. Add garlic.
4. Put into a blender bowl.
5. Add liver and beat well until smooth.
6. Add turkey minced meat, eggs, spices, and starch and mix well.
7. Put in a baking dish with parchment and bake at 180 degrees for 40-50 minutes.
8. At the end, cover with foil for 10 minutes. Cool.
You can also find recipes on OBOZ.UA: