Trending:
How to bake carp deliciously in the oven: a recipe for all occasions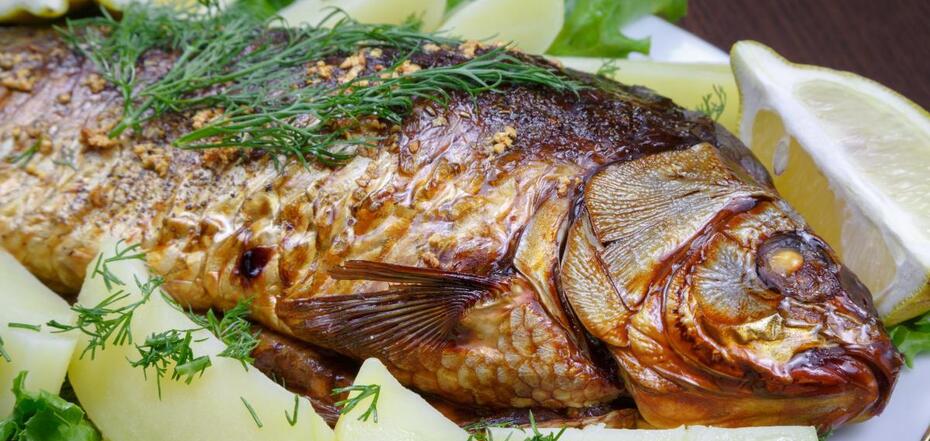 Baked carp with potatoes. Source: depositphotos.com
Carp is a fairly inexpensive but very tasty fish that is ideal for baking. At the same time, it can be baked with spices and sauce, or additionally stuffed with a filling. This dish is suitable for dinner and will impress guests at a festive table.
Food bloggerAnastasia Barbar shared a recipe for baked carp with mushrooms and vegetables on her Instagram page.
Ingredients:
carp
seasoning for fish
mayonnaise
onion
carrot
mushrooms
dill
lemon
Method of preparation:
1. First, you need to prepare the carp, namely, clean it from the insides, scales and fins. Put the fish on a baking sheet.
2. Mix the fish seasoning and mayonnaise. Lubricate the fish with the resulting mass inside and out.
3. Chop the onion, chop the mushrooms and grate the carrots. Fry the vegetables first until soft, then add the mushrooms. Fry until tender.
4. Stuff the carp with the resulting filling.
5. Make cuts on the surface of the fish and put a lemon in them. Wrap the fish in foil and bake at 180-200 degrees for 50-60 minutes. Enjoy!
You can also find more recipes on OBOZ.UA: