Trending:
FT: Russia to introduce new taxes - Kremlin lacks money for war against Ukraine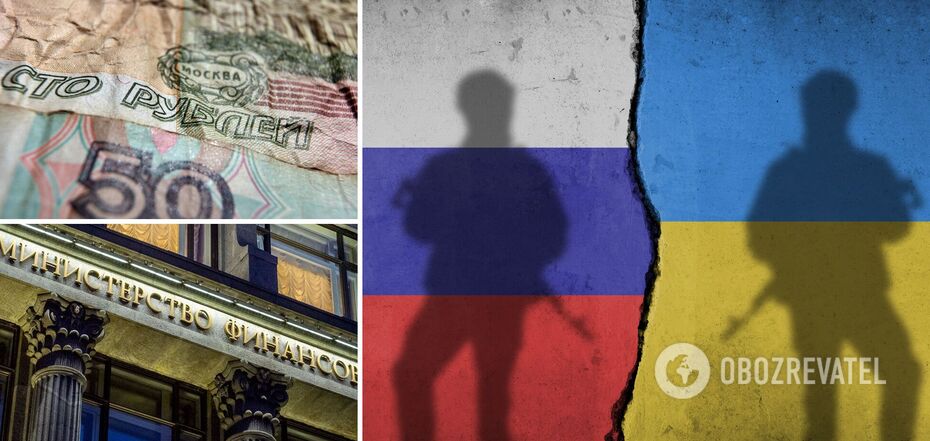 The cost of the war in Ukraine has been increased by Russia
The Russian authorities have envisaged a 1.7-fold increase in military spending in the draft budget for 2024. It is planned to spend almost a third of the total expenditure budget - 29.4%, or 10.8 trillion rubles, which is about $108.3 billion. Analysts are confident: The Kremlin will not be able to find such money without introducing new taxes.
This was reported by the Financial Times. The rapid growth of defense spending, which tripled after the full-scale invasion of Ukraine, is becoming an increasingly acute issue in Russia.
"Putin has two priorities: war and power. That's why the budget process now works in such a way that politicians first make sure that the junta gets what it needs for the war, and then turn to the rest of the budget. And for this purpose, they are constantly looking for new sources to scrape up money," said Konstantin Sonin, an economist and professor at the University of Chicago.
Thus, the Russian budget for 2024 is based mainly on irregular fees, such as a tax on excess profits for Russian businesses and an "exit tax" paid by foreign companies leaving the Russian market. The authorities also plan to raise additional revenue by raising taxes, export duties and excise taxes, cutting subsidies for energy companies and raising utility tariffs.
However, it is likely that the revenue side will still be underperformed by 1 trillion rubles. In particular, Sofia Donets, a former employee of the Russian central bank and chief economist at Renaissance Capital, notes that the budget is based on an overly optimistic forecast.
To fill the gap, the Russian government is likely to introduce additional taxes and fees, analysts say. Donets believes that these will be more and more one-time fees. The Russian Federation will also be able to use additional profits from energy sales to finance the war.
According to Donets, cutting spending in areas not related to defense is a "last resort." This is not surprising, since with 30% of total budget expenditures being spent on the war, there is simply no room to cut other areas.
The fact that the government is looking for additional resources is already worrying the richest businessmen, the newspaper writes. For example, Oleg Deripaska posted the following message on his Telegram channel criticizing the duty on exporters: "We have a sovereign economy and the growth of the welfare of citizens as priorities (but it seems that only within the boundaries of 'small Moscow' and on TV). Apparently, they want to finally piss everyone off by the New Year."
As OBOZREVATEL reported, Vladimir Putin recently raised the salaries of himself and Dmitry Medvedev. Earlier, the dictator promised to do the same for ordinary Russians.
Only verified information is available on our Obozrevatel Telegram channel and Viber. Do not fall for fakes!