Trending:
Fried golden pies with egg and onion: how to make the dough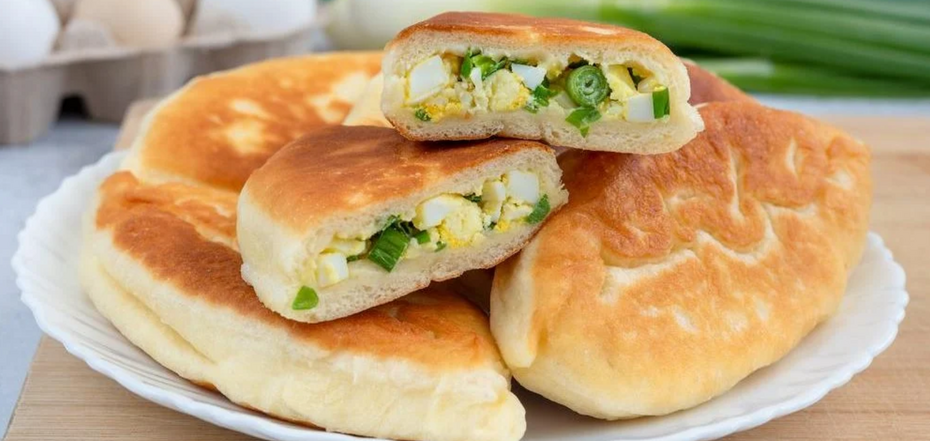 Fried pies with filling. Source: depositphotos.com
Fried pies are a great alternative to pies and rolls that don't need to be baked in the oven for a long time. The filling in the dish can be different, while it is better to use yeast dough as a base. It will make the pies perfectly fried inside, very soft and fluffy.
Food blogger Kateryna with the nickname katyamull shared a recipe for fried pies with egg and onion on her Instagram page.
Ingredients:
milk - 100 ml
water - 100 ml
vegetable oil - 4 tbsp
sugar - 2 tbsp
dry yeast - 7-8 g \ fresh yeast - 25 g
salt - 1 tsp
flour - 300-400 g
The filling:
boiled eggs
green onions, dill
butter
Method of preparation:
1. To prepare the dough, mix water with milk, add yeast, 3 tbsp of flour and sugar. Stir with a whisk, cover with cling film, and put in a warm place for 15-20 minutes.
2. Stir the prepared dough, add salt and gradually flour. Pour in vegetable oil and knead the dough for 5-10 minutes. When ready, put it in a bowl, cover with cling film and leave it in a warm place for 40 minutes. The dough should increase 2-3 times.
3. Meanwhile, prepare the filling. To do this, chop the eggs and herbs, mix the ingredients together, adding butter.
4. Put the finished dough on the table, tear off a small piece each time, roll it out, put the filling and form a pie.
5. Fry the pies in a large amount of oil until golden brown. Enjoy!
Earlier, OBOZREVATEL reported why fried pies do not bake inside.