Trending:
Forget about these culinary myths: top 7 nonsensical prejudices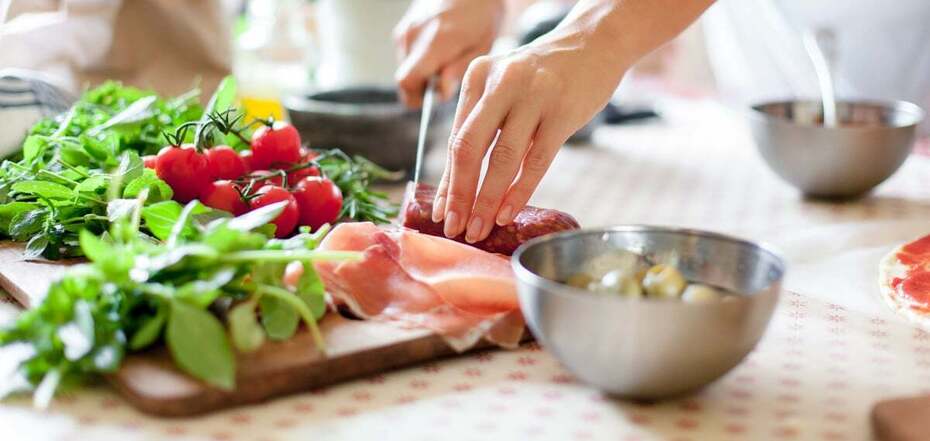 Culinary myths to forget about. Source: yorkshireeveningpost.co.uk
Even cooking has its myths. We often perform certain actions without thinking if it is really necessary. We can also blindly believe in some cooking stereotypes, but they are actually quite ridiculous.
Therefore, the FoodOboz editorial team will debunk the myths of cooking, which are believed by a large number of people. The absence of these stereotypes will greatly facilitate the cooking process.
Pasta should be cooked in salted water: it will cook faster
Salt is needed not to speed up cooking but to add flavor and dense texture. Spice, on the other hand, helps to cook the products more slowly but more evenly. It also makes the pasta very flavorful.
There should be plenty of water in the pasta pot
You don't need the biggest pot to cook pasta. It is enough to cover the product.
Alcohol evaporates instantly
If a recipe calls for evaporating alcohol from a sauce, expect to spend at least three hours doing so. Thus, if you want to make a quick dinner, don't choose dishes with alcohol because they will take a long time.
When roasting a whole piece of meat, all the juices remain in it
If you fry the meat to a crust, the liquid is lost. However, frying is the best way to give the piece a beautiful, golden, almost caramelized look.
Microwave destroys all the nutrients in food
Foods undergo a certain heat treatment in the microwave, so they partially lose their beneficial properties. But during frying, for example, this process is much more active.
Do not put warm food in the refrigerator, only one at room temperature
It's true that you shouldn't put very hot, freshly cooked food in the refrigerator. But food shouldn't be too cold either. Room temperature is also acceptable. This way, bacteria won't grow in the food and the appliances won't be damaged.
If you get burned during cooking, immediately apply ice to your skin
Never apply ice to burns as you will further injure the skin. Just put the burn under cold water and then apply a bandage.
Earlier, OBOZ.UA reported how not to cook borsch